Board of Supervisors Rejects Residential Eviction Roadblocks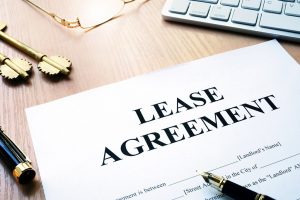 The Los Angeles County Board of Supervisors rejected measures that would have implemented residential tenant protections as the COVID-19 eviction moratorium is set to expire on March 31, after three years.  
What were the Protections?
The measures introduced by Supervisors Horvath and Solis would essentially extend the terms of the COVID-19 eviction moratorium. 
In specific, the motion included: 
Prohibit landlords from evicting tenants without just cause

Prevent landlords from evicting tenants due to unauthorized pets or additional occupants that moved there during the COVID-19 protections 

Bar landlords from raising rent by over 3% for those living in rent-controlled apartments 
If passed, these protections would have been in place for one year.
However, the Board voted 2-2 with one abstaining on the new protections. 
Impacts
Those residing in Los Angeles County have until April to begin paying rent, or they may face eviction.
Rental housing providers experienced immense financial strain throughout the COVID-19 eviction moratorium with plummeting rent payments.
Simultaneously, some fear that ending COVID tenant protections could have a major impact on homelessness. 
Los Angeles Mayor Karen Bass, for example, stated she is "very worried that we're going to see another spike in homelessness." 
It's estimated that there are 220,000 residents behind on rent in LA County. .
However, those who owe rent that accrued during the pandemic will not have to pay it back all at once. According to the County's eviction moratorium ordinance, tenants have a year to pay back rent. 
Nonetheless, tenants will now be expected to pay future rent on time.
Although the County did not pass the measures, Los Angeles City recently added new tenant protections for renters. 
For the latest news in the Greater Los Angeles area, keep up with BOMA on the Frontline. 
Subscribe to Our Newsletter