Assemblymember Chris Holden Announces 2024 Run for Board of Supervisors Seat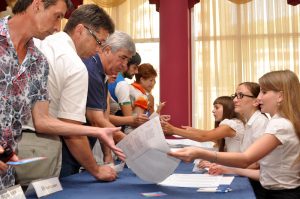 The Board of Supervisors District 5 election has already kicked off. Despite the primary election being nearly a year away, Assemblymember Chris Holden has announced he is running for the seat. 
District 5 is currently represented by Supervisor Kathryn Barger. 
Who is Chris Holden?
Chris Holden is an Assemblymember for the 41st District, an area that is centered in Pasadena. 
At 28 years old, he was elected to the Pasadena City Council and became only the second Black mayor in city history. 
As an assemblymember, he touts a legislative record that includes: 
Provide millions in state funding for libraries, hiking trails, the Pasadena Playhouse, and the Rose Bowl Stadium 

Mandating childcare centers to test drinking water for lead 

Allow high school students to take community college classes via The College and Career Access Pathways dual enrollment program  

Secured millions for services supporting those with disabilities 

Addressing discrimination in the real estate appraisal process 

Requiring abandoned and idle oil and gas wells to test for pollutants and emissions 
When he was a City Councilmember, he served on the Pasadena Light Rail Alignment Task Force. During his tenure, they were able to create stations connecting Pasadena to Downtown Los Angeles. 
He furthered this initiative as an assembly member by securing $290 million for six new stations in his district. 
The Election 
The primary election is slated to take place on March 5th, 2024 with the general election in November. 
It is yet to be seen if any other candidates will join the race between Barger and Holden. If not, then the election will be decided in March. 
Although Holden is a lifelong Democrat, the Board of Supervisors is a nonpartisan legislative group. 
To keep up with the latest news in the Greater Los Angeles area, keep up with BOMA on the Frontline. 
Subscribe to Our Newsletter