The U.S. Responds to Silicon Valley Bank Collapse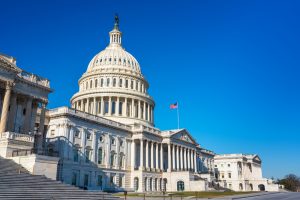 Silicon Valley Bank collapsed last week following attempts to raise capital by the tech companies that have used them for weeks. 
It is the biggest bank failure in the United States since the Great Recession of 2008. 
What Happened? 
Silicon Valley Bank is a financial institute in California that was central to funding many start-ups and tech companies in the area. 
Companies such as Roku, Vox Media, Etsy, and more had money tied to the bank. 
The fall of technology stocks and the increasing interest rate designed to fight inflation are the primary reasons the bank failed. 
In 2021 and 2022, Silicon Valley Bank had a major deposit growth fueled by investment into the start-up companies that bank with them. However, this also slowed down the amounts of loans they were able to give out to those firms. 
Thus, the bank turned to the United States government and bought long-term bonds rather than loaning money to companies they weren't confident can pay the money back. 
However, this is not unusual as many banks do that. The problem was how Silicon Valley Bank balanced its assets. 56% of their assets were U.S. Government backed securities. To compare, Bank of America has only 28% of its assets in the same bonds. 
This made Silicon Valley Bank highly susceptible to interest rates. Due to the Federal Reserve increasing interest rates, the value of those bonds that they bought decreased in value. 
As a result, the bank failed. 
Government Response
Earlier this week, the Biden Administration announced that all customers of Silicon Valley Bank will have access to their full deposits. 
While depositors are only insured up to $250,000, the decision to insure the full amount was to alleviate fears in banking and to protect other small banks. 
The move is being paid for by a bank-funded reserve. 
However, Silicon Valley Bank's investors and bondholders will not experience the same protections as the customers. Officials stated that they took a risk by investing in the bank and will have to face the losses. 
In addition, President Biden announced that executives of the bank will be fired.
What's Next? 
As of right now, many in Silicon Valley are hoping for federal officials to encourage another bank to assume Silicon Valley Bank's assets.
However, the new CEO, Tim Mayopolous, is asking for customers to return to the bank stating they are "open for business" and "doing everything [they] can to rebuild." 
Fortunately, other banks are not in the same position as they were when it comes to bonds and start-ups. Although, the banking sector did take a hit on the stock market following Silicon Valley Bank's collapse. 
While companies like JP Morgan didn't drop by that much, mid-size banks such as First Republic saw their stock plunge by over 60% as concerns arose over smaller and regional banks. 
Despite this, analysts believe the sector will be fine in the future. 
For the latest news in Greater Los Angeles, keep up with BOMA on the Frontline. 
Subscribe to Our Newsletter