The LA County Board of Supervisors and BizFed Announce Partnership on Homelessness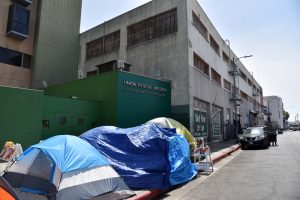 Earlier this week, the Los Angeles County Board of Supervisors announced a partnership with BizFed to eradicate homelessness. 
The motion was introduced by Supervisors Hida Solis and Kathryn Barger and was unanimously approved by the rest of the board. 
Their collaboration is one to celebrate as it shows the government's recognition of the huge role that the business community can play in dealing with the homelessness crisis. 
What Will the Partnership Bring?
The collaboration between government and business leaders on homelessness is long overdue. This is not only because homelessness has a significant impact on businesses, but also due to the invaluable resources and support the community can bring. 
So, what exactly will the official partnership between the Board of Supervisors and BizFed bring to Los Angeles County? 
The goal is that with entrepreneurial support, the time it takes the government to bring housing and services to the homeless population is severely decreased. 
In Supervisor Barger's eyes, business leaders' "expertise, support, and input will help our county eliminate bureaucratic red tape and obstructions to services that provide both housing and healing". 
The business community has been assisting in the fight against homelessness for some time by identifying land for shelters, providing affordable housing, and creating jobs. BizFed CEO Tracy Hernandez believes by bringing in city and county officials, they can "turbocharge this effort". 
In addition, local governments such as LA City, LA County, and Long Beach have all declared a state of emergency on homelessness. Using the chest of resources that the business community has, the Greater Los Angeles Area will be at full strength when fighting homelessness. 
We are extremely thrilled to see this partnership happen and will be looking forward to the inevitable progress that it brings to Los Angeles. 
For the latest news on the homelessness crisis, keep up with BOMA on the Frontline. 
Subscribe to Our Newsletter