Governor Newsom Releases 2023-2024 Budget Featuring $22.5 billion Deficit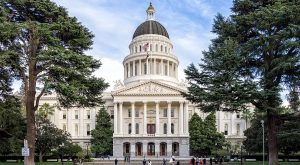 After years of historic budget surpluses, California is preparing for a multi-billion dollar budget deficit for 2023. 
Earlier this week, Governor Newsom outlined budget cuts needed to tackle the $22.5 billion deficit. 
While $22.5 billion is the estimated deficit, it could be lower depending on what tax revenues look like later this year. 
Why is there a Budget Deficit?
California's tax system is one of the primary reasons for the state's budget deficit. It is a system dependent on the wealthy, particularly from capital gains taxes. 
When the stock market plummeted in the back half of 2022, capital gains revenue dropped as well. This led to a much bleaker outlook on the 2023 budget than originally expected. 
Governor Newsom compared the tax system to an EKG and called it "boom-bust". When the markets are doing well, California is bound to reap the benefits. 
Over the past few years, it has done exactly that. Due to surpluses in the past few budgets, the state has built up a sizeable reserve account with over $20 billion. 
While Gov. Newsom doesn't seem keen on using any of it, many in Sacramento disagree with him. 
Legislators such as Assembly Speaker Anthony Rendon believe that the reserves built up over the past decade are vital to protect "California's progressive investments". 
Regardless of the large reserves, California will still be cutting the budget for many programs in 2023.
What's in the Budget Cuts?
Governor Gavin Newsom has announced a $297 billion budget for 2023-24, a 3.6% decrease from the previous year. 
Despite the slight decrease in the budget, not every area in California will experience cuts. 
Below are some of the programs that will be impacted by the budget: 
Climate Programs: The budget will cut nearly $6 billion in investments for climate programs, including a reduction in funding for the promotion of zero-emission vehicles. 

Flood Protection: Following the flooding to start the year, the budget will include over $100 million for municipalities to reduce urban flooding. 

Homelessness: There are no planned cuts to homelessness services in the budget, however, local municipalities will have to say how they plan to use the money before receiving it in some cases. 

Housing: The budget would eliminate $350 million from programs dedicated to first-time homebuyers, low-income homebuyers, and the construction of ADUs. 
Overall many programs have increased, decreased, or received brand-new investments in the 2023–24 California Budget. 
The budget released this week was just a proposal with the official expected to be announced sometime in April. 
Until then, keep up with BOMA on the Frontline for the latest news.
Subscribe to Our Newsletter