LA County Board of Supervisors Votes to Extend Eviction Moratorium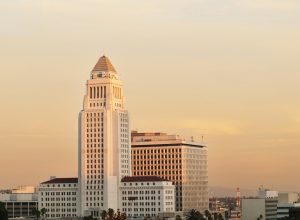 The Los Angeles County Board of Supervisors has voted to extend the eviction moratorium until January 31st. 
The tenant protections were set to expire at the end of the year. 
The Board of Supervisors voted 4-0 to extend the program with Supervisor Kathryn Barger. 
Why did they Extend the Eviction Moratorium? 
Across the nation, COVID-19 protections including the eviction moratorium have already ended. However, the Board of Supervisors unanimously voted to extend the program until the end of January. 
The motion, introduced by Supervisor Holly Mitchell, was introduced due to the possibility of renters contracting illnesses during winter that can cause a burden. 
In addition, she pointed out that giving the moratorium one more month will give the county more time to give landlords and tenants a final answer on when protections will end. According to Mitchell, extending the moratorium until January 31st will save "tens of thousands of renters from being evicted." 
Despite the voted extension, some argued that one month wasn't enough time for renters. 
Supervisor Hilda Solis introduced the possibility of ending the moratorium at the end of June to give increased time to communicate the deadline to tenants and landlords. 
Solis motioned for a report on a possible increased extension and the possibility of creating a $5 million rent relief program for smaller landlords. The report is due in 30 days. 
While furthering the eviction moratorium will provide further tenant protections, it also puts many landlords in limbo. Supervisor Janice Hahn mentioned her neighbor who she said is owed nearly $60,000 in back rent. 
Therefore, she was adamant that any extension of the moratorium will include relief for landlords. 
We'll update you as soon as the Board of Supervisors decides whether or not to extend the moratorium until June. 
Until then, keep up with BOMA on the Frontline for the latest news. 
Subscribe to Our Newsletter