A Look at the California State Legislature After the 2022 Election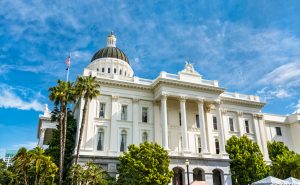 The California State Assembly and Senate have seen significant changes following the 2022 November Election. 
Due to retirements, resigning, and lawmakers running for other offices, both houses had a major turnover. 
Outside of two races, we finally have the complete election results. Below are some of the changes we will be seeing in Sacramento. 
2022 California State Legislature Election Results 
The California State Legislature will feature 35 new legislators, which accounts for nearly a third of the total seats. That includes Assembly members departing for a new role in the Senate. 
Despite a large number of new lawmakers, Democrats still hold an overwhelming majority in both houses. They hold 62 out of 80 seats in the Assembly and 32 out of 40 seats in the Senate. 
That amounts to a majority exceeding the two-thirds vote threshold, giving the party extreme voting power. 
In addition, the California Legislature is more diverse than ever, especially with women and LGBTQ+ individuals.
There are now 51 women legislators, the highest ever. The previous record was 39, which was the figure before the 2022 election. 
While LGBTQ+ candidates did well across the country in the election, they set new records in California. 10% of the legislature publicly identifies as LGBTQ+, a first for any state. 
In total, there are: 
12 LGBTQ+ legislators 

12 African American legislators 

37 Latino legislators 

13 Asian-Pacific Islander legislators 
As of now, there are only two races still undecided with one in each house. State Senate District 16 has a difference of 12 votes, with Incumbent Democrat Melissa Hurtado leading Republican David Shepard. In State Assembly District 47, Republican Greg Wallis holds a 34-vote lead over Democrat Christy Holstege.
We congratulate the new members of the California State Legislature and we look forward to working with them in 2023. 
For the latest legislative news, keep up with BOMA on the Frontline. 
Subscribe to Our Newsletter