A look at the Homelessness Crisis before 2023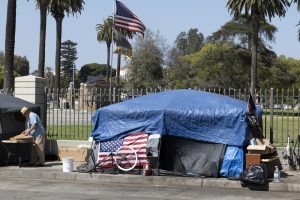 The Los Angeles Homeless Services Authority recently released the 2022 Homeless Count, showing the increase in homelessness has slowed. 
The results showed that there are 69,144 experiencing homelessness in LA County and 41,980 in LA City, which is a 4.1% and 1.7% increase since 2020. 
This is a significant drop from the respective 25.9% and 32% increase between 2018 and 2020.
With the election in the rearview, it is imperative for the new council, mayor, and board of supervisors to bring solutions immediately. 
Homelessness in Los Angeles
Amongst the many issues Angelenos took into account while voting in this year's election, homelessness was likely the biggest one. 
Over the past decade, we have seen the unhoused population rise without effective solutions to combat it. 
In addition, the local government has been granted billions in funding to solve this issue and is set to receive even more after this election. 
Throughout the campaign trail, candidates routinely spoke about how they would work to bring solutions to this crisis. Thus, it will be exciting to see how they plan to do that in 2023. 
Newly elected mayor Karen Bass stated that she will declare a state of emergency on homelessness once inaugurated. This will allow her to tap into state and federal funds to build housing and expand aid. 
LA's next group of leaders will have to focus on:
Expedited housing development 

Expanding temporary housing and shelter options 

Efficiently using tax revenues and other funding sources

Utilize existing services to assist those experiencing homelessness 
Looking Toward the Future
The Los Angeles Homeless Services Authority's count revealed that even if the increase and homelessness have slowed, we are still losing the fight. 
Regardless of the accuracy of the exact number of the count, our current method of slowing down the rise of homelessness is ineffective.
With the sense of urgency shown by the newly elected leaders on this issue, we look forward to seeing the solutions they present in 2023. 
For more news on the homelessness crisis, keep up with BOMA on the Frontline. 
Subscribe to Our Newsletter