Metro Opens K Line, Amidst Problems on Other Trains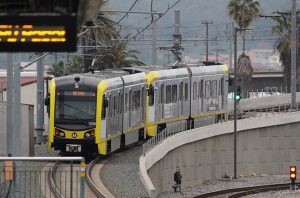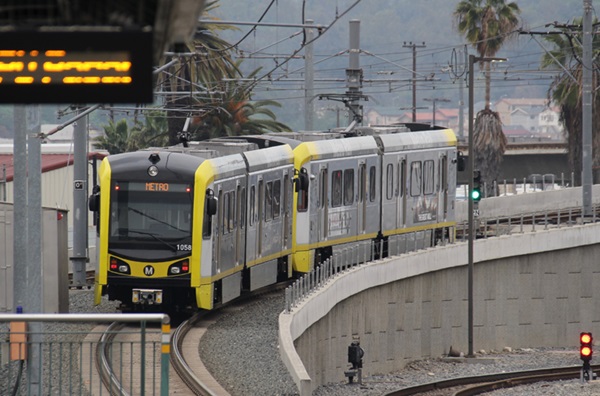 This month, Los Angeles Metro opened a new rail line, expanding public transportation access to the residents of South Los Angeles. 
The Metro K-Line serves the communities of Crenshaw, Inglewood, and Westchester. 
Despite the opening of the rail, the K-Line is expected to expand to directly connect to LAX. Construction will finish in 2024, with the expectation of it being open later that year. 
Although Metro has a lot to celebrate with the opening of the K-Line, there are still many problems existing with other rails. 
Purple Line Safety Concerns
Construction has halted on a portion of the Purple Line extension following major safety concerns for workers.
The planned construction will extend the Purple Line from Wilshire to the Westwood VA Hospital. 
According to the Los Angeles Times, workers have fallen off ladders, crushed fingers, slipped in mud, hit in the face with a failed hose, and more while constructing the line. 
Since July 2021, there have been 32 injuries, with 13 serious ones requiring medical attention. 
Metro has said they cannot resume construction until proper safety measures have been put in place. It's an unfortunate situation as they have been trying to ramp up Metro lines in preparation for the 2028 Summer Olympics. 
Metro Ridership
Another issue Metro is dealing with is the lack of ridership, as the rails have failed to attract the same attention as they did pre-pandemic.
This is in part due to major public safety problems, with a survey finding only 11% of all riders feel safe riding at night. 
CEO of Metro Stephanie Wiggins said that her plan is to increase ridership to pre-pandemic levels. This would mean going from the current 789 thousand weekday riders to 1.2 million. 
A huge part of this is making riders confident in taking the metro, thus, her plan includes making trains cleaner and safer. 
Thus, they are placing 300 uniformed workers in metros, hoping to accomplish this. 
As Metro gears up for the 2028 Olympics, making riders feel confident and comfortable about taking one is hugely important. 
To keep up with the latest news on public transportation, stay tuned to BOMA on the Frontline.
Subscribe to Our Newsletter