BOMA/GLA Visits Sacramento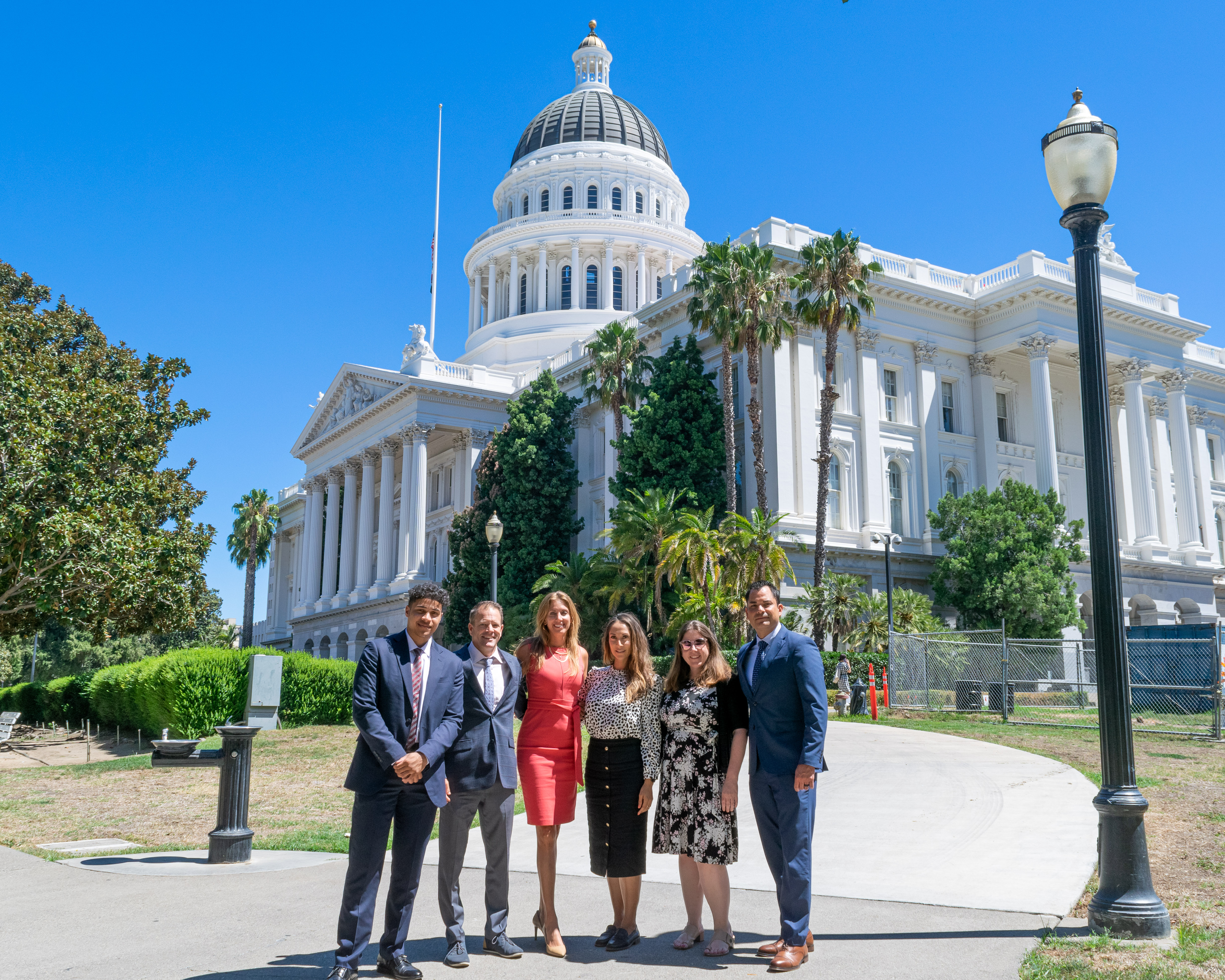 Last week, BOMA/GLA joined other commercial real estate groups to participate in CBPA's California Commercial Real Estate Summit. It was a chance to speak to lawmakers in Sacramento about bills affecting our industry. 
BOMA/GLA's Althea De Pietro, Becky Rios, Brian Wilson, Lea Sandoval, and Nathan Morales traveled for the event. 
All of whom, except Nathan, are members of the BOMA California Board of Directors. Nathan is chair of BOMA/GLA's Government Affairs Committee. 
We had five meetings for the advocacy day with very little time between appointments. So it was an advocacy blitz! 
Our members were ready for the challenge. For a couple of our members, this was their first advocacy day. 
But after reassurances from more experienced members, they rocked the rest of the day. As one member quipped, these meetings are not lease negotiations. 
Our appointments included:
We discussed with legislators and their staff the pressing issues facing members. We also provided them with an Electric Vehicle (EV) white paper that our Codes and Regulations Committee developed. 
Legislators frequently experience a knowledge gap on commercial real estate issues. Members having direct talks with them can help fix that.
With only a short amount of time for these appointments, it is essential to provide a good impression of BOMA/GLA at the very least. 
And our members succeeded in doing so. 
Turning Personal Experience Into Direct Advocacy
Each member brought the expertise and stories of working in commercial real estate. Legislators hear from lobbyists daily, but our members' stories help them fully understand the impact of proposed bills. 
It is essential to keep this in mind for all levels of government. When elected officials hear directly from our members, in addition to our advocacy staff, we speak with a more powerful voice. 
Subscribe to Our Newsletter