Biden and Harris Endorse Karen Bass for Mayor of Los Angeles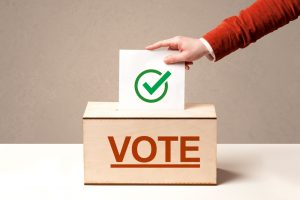 In a joint statement on August 2nd, President Biden and Vice President Harris endorsed Rep. Karen Bass for Los Angeles Mayor.
Bass is currently a congresswoman representing California's 37th congressional district and was on the shortlist to be Biden's VP pick during the last presidential election. 
Mayoral Election 
Rep. Bass is facing off against billionaire Rick Caruso this November to see who will be the next mayor of Los Angeles.
In the June primary election, Bass secured 43.1% of the vote compared to Caruso's 36%. 
Since neither got over 50% of the vote, a runoff election will be held this November. 
Rick Caruso, who has been a registered Republican for most of his life, recently switched his party affiliation to Democratic in January. 
Thus, Bass securing an endorsement from Biden and Harris is huge. It reveals who the White House and the Democratic Party believe will best carry out their policies in Los Angeles. 
Biden and Bass
The endorsement of Rep. Karen Bass from Biden doesn't come as a surprise by any means. 
In 2020, then-presidential candidate Joe Biden had Bass on a short list of who his possible running mate could be. Ultimately, it ended up being Vice President, Kamala Harris. 
Despite that, they have continued a working relationship as President and Congresswoman. 
In 2020, Bass authored the George Floyd Justice in Policing Act, which included the most comprehensive police reform in the nation's history. However, the bill stalled in the Senate.
Regardless, Biden applauded Bass for her work on it and signed an executive order to advance police accountability. 
They look to continue working together with Bass if she is elected mayor. 
The Biden-Harris Administration noted public safety and homelessness as the two major issues they are "eager" to partner with her on. 
To stay updated on the Los Angeles mayoral race, keep up with Boma on the Frontline. 
Subscribe to Our Newsletter