As Final Primary Ballots Are Tallied, Pro-CRE Candidates Finish Strong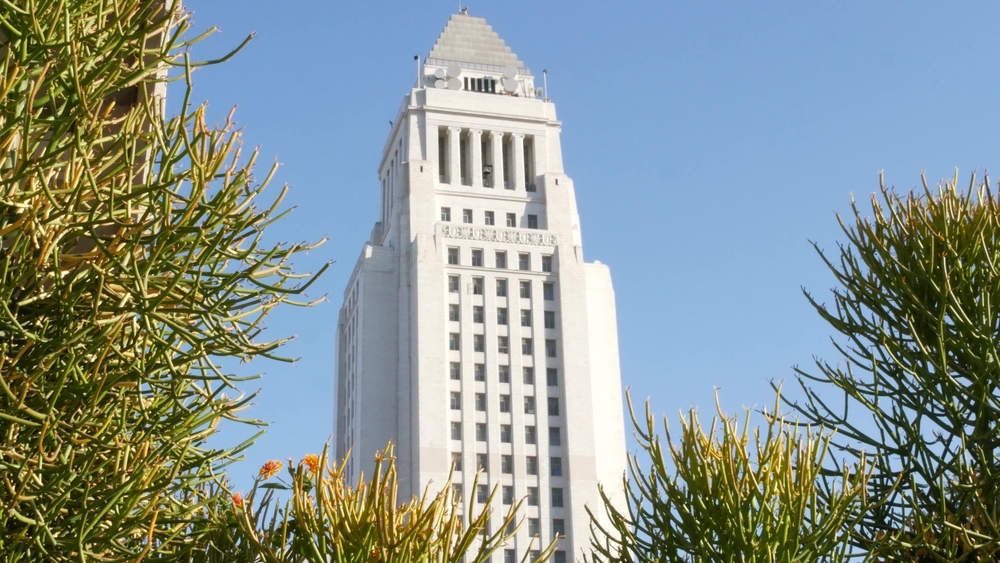 This past Friday, the LA County Registrar finished counting ballots from last month's primary elections.
With the ballots finally tallied, here are some of the most important results impacting our industry and the business community:
Statewide Races
Several incumbents placed first and effectively secured their reelection in November, including:
Gavin Newsom for Governor

Eleni Kounalakis for Lieutenant Governor

Rob Bonta for Attorney General

Fiona Ma for Controller

Ricardo Lara for Insurance Commissioner
Democrat and State Board of Equalization member Malia Cohen will face Republican Stanford professor Lanhee Chen in the runoff for the open race for State Controller.
Los Angeles County Races
County Assessor Jeffrey Prang won outright, despite early ballots indicating the race could take him to a runoff.
Prang is a pragmatic, collaborative partner to commercial real estate and BOMA/GLA welcomes his June victory.
LA County Supervisor Hilda Solis also won reelection in District 1, which includes Downtown and East County. 
Lastly, in the open seat for the Third Supervisorial District (Valley and Westside), BOMA/GLA-endorsed candidate Senator Bob Hertzberg came in first place. 
Hertzberg turns from a strong primary performance to face West Hollywood City Councilmember Lindsey Horvath in the November runoff.
Los Angeles City
All citywide races will go into runoff elections:
City Attorney:

 BOMA/GLA-endorsed candidate Hydee Feldstein-Soto will face Faisal Gil. Both candidates are practicing attorneys.

Mayor:

 Congresswoman Karen Bass and real estate developer Rick Caruso enter into a fierce general election fight.

Controller:

 LA City Councilmember Paul Koretz and accountant/community activist Kenneth Mejia will face one another again in November.
Half of the City Council districts also had local elections:
District 1 (Chinatown/Northeast LA):

 Progressive activist Eunisses Hernandez defeated incumbent Councilmember Gil Cedillo.

District 3 (West Valley):

 

Incumbent Bob Blumenfield, a good friend to the business community, easily won a final term on City Council.

District 5 (Westside):

 BOMA/GLA-endorsed candidate, attorney and nonprofit leader Sam Yebri, has qualified for the November runoff. He will face County staffer Katy Young Yaroslavsky to replace Councilmember Paul Koretz.

District 7 (Northeast Valley):

 Incumbent Councilmember Monica Rodriguez easily won reelection.

District 9 (South LA):

 Incumbent Councilmember Curren Price won reelection.

District 11 (Venice/Playa Vista):

BOMA/GLA-endorsed candidate, attorney Traci Park, will face attorney Erin Darling in the general election to replace Councilmember Mike Bonin.

District 13 (Hollywood/Silver Lake):

 Incumbent Councilmember Mitch O'Farrell will face a runoff challenge from activist Hugo Soto Martinez.

District 15 (San Pedro):

BOMA/GLA-endorsed candidate Tim McOsker placed first, entering into his runoff in a strong position against political newcomer Danielle Sandoval.
Beverly Hills
Beverly Hills reelected Councilmembers Lester Friedman and Andy Licht, and community leader Sharona Nazarian.
Voters favored Nazarian over BOMA/GLA-endorsed incumbent Bob Wunderlich.
Glendale
Incumbents Ara Najarian and Dan Brotman secured reelection, while 
Elen Asatryan overcame incumbent Councilmember and media personality Vrej Agajanian.
Najarian was endorsed by BOMA/GLA and is poised to serve as LA Metro's Board Chair in 2023.
Long Beach
BOMA/GLA-endorsed candidate, Councilmember Suzie Price, will be heading to a runoff against Vice Mayor Rex Richardson. 
This election will remain competitive and intense as both candidates attempt to expand their appeal to Long Beach voters.
Incumbent Long Beach Councilmembers Mary Zendejas and Roberto Uranga both secured reelection, while all other districts will head to runoff elections in November.
The Takeaway
BOMA/GLA-supported candidates had strong performances throughout the primaries, with a majority either winning outright or making their runoff elections.
BOMA/GLA's Political Action Committee (PAC) enables us to support pro-industry candidates and educate them on important issues facing commercial real estate.
To build on our momentum, our PAC needs your support: Please sponsor our Ninth-Annual BOMA at the Bowl fundraiser this year.
The show will include a delicious dinner reception followed by a performance by Duran Duran under the stars at the Hollywood Bowl.
Subscribe to Our Newsletter