New Tax Measure Coming to Culver City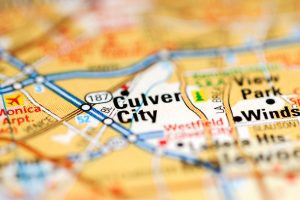 On June 13th, the Culver City City Council decided against adding a parcel tax to the November ballot. However, they will proceed with a Business License Tax ballot measure. 
The Path to the Ballot
The measure passed through the city council on a 3-2 vote. 
The city council formed an ad-hoc committee to develop the ballot measure's language. The committee will focus on the exemption levels and final business license tax categories.  
The final language of the proposed measure will still need to be approved by the city council. If approved, voters will see the Business License Tax Increase proposal on their November ballot. 
What the Proposed Measure Does 
The tax is based on a business's gross receipts in a year. No accommodations are made for losses.
The proposed business license tax increase would move commercial rental properties from the current rate of .10% to a new rate .68%. 
Building service providers' business license taxes would also rise, increasing the cost of services provided to commercial property owners. 
It is a double hit for commercial properties. 
The city's ad-hoc committee will review the proposed rates and categories for the business license tax. Therefore proposed rates may change before the release of the final ballot measure.  
One of the more significant issues the ad-hoc committee will review is the exemption level for small businesses to avoid the business license tax.
The proposed exemption level is $100,000, but the city council expressed a desire to review that exemption level. 
BOMA/GLA's Position 
We are deeply disappointed to see Culver City continue to raise the cost of doing business in the city. 
In this time of rising inflation, the city should be finding ways to reduce taxes and fees on local businesses. 
Please consider donating to our Industry Defense Fund to help BOMA/GLA fight this and other tax proposals on the November 2022 ballot. 
Subscribe to Our Newsletter