California's New Annual Budget Shows Promise for CRE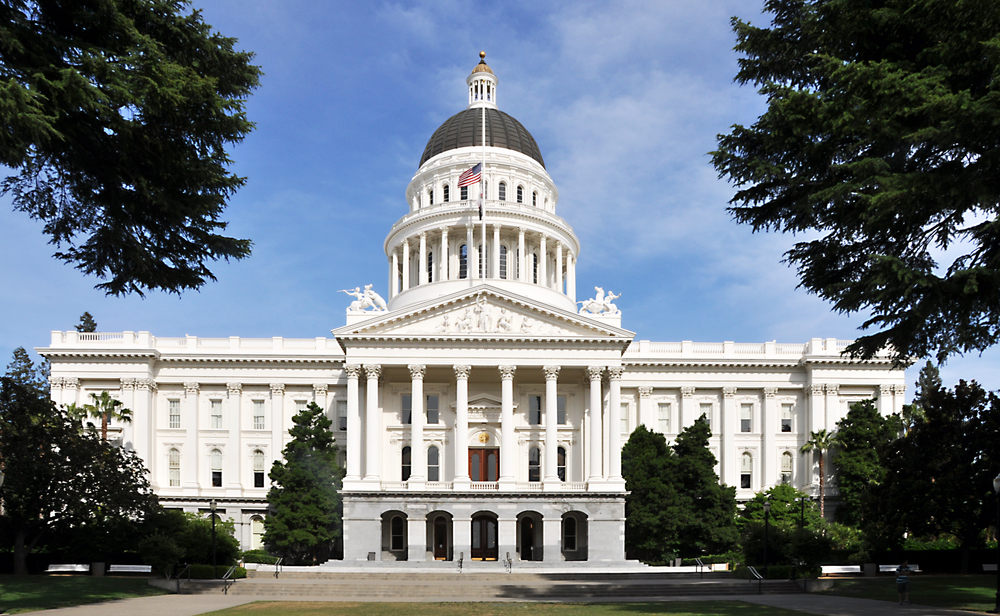 Budget Proposal Released - $20.6 Billion Surplus
After almost two years of economic shutdowns, California State Budget is healthy and generating historic surpluses.
Governor Newsom released his proposed budget for 2022-2023 on Monday and the Department of Finance followed up with a summary on everything included.
California now has a projected surplus of $45.7 billion, which includes $20.6 billion in General Fund for discretionary purposes, $16.1 billion in additional Proposition 98 for K-14 education, and $9 billion in reserve deposits and supplemental pension payments.
Our industry is appreciative of the significant investments Governor Newsom has put into the budget in several areas that have a direct impact on our members.
They range from funding to address Goods Movement and aging infrastructure at our ports and throughout the supply chain, over $9 billion on electric vehicle infrastructure, addressing organized retail crime in a statewide manner, and recapitalization of the COVID-19 Small Business Grant program which will support many of our tenants impacted by the pandemic.
Below we will highlight certain aspects of the budget that are impactful to our industry. To read the entire Department of Finance Summary on the budget click here.
Goods Movement and Imports
The 2022-2023 budget proposed $1.2 billion from the General Fund to help improve port infrastructure and goods movement in California. $600 million will go towards this sector in both 2022-2023 and 2023-2024.
These funds are proposed to go towards projects that will expand railyards and new bridges, as well as improve the rail and roads that lead to and from our ports.
California's goods movement sector has needed investment for quite some time and the COVID-19 pandemic has exacerbated some of the issues that needed modernization.
We applaud the Governor for addressing this issue in the budget and are advocating for this to remain as the process moves forward, as this impacts all Californians; including goods for your tenant improvements, keeping retail shelves stocked, and warehouse goods movement.
For more details and the Governor's press release on this, click here.
Organized Retail Crime
As we continue to advocate for action on organized retail crime, we applaud the Governor for allocating funds in the budget specifically for this issue that impacts the entire California economy.
Governor Newsom has allocated $85 million to support various aspects of law enforcement that will be a point on defending our retail stores.
In summary, these funds will:
train law enforcement on identification, combatting, and enforcement of retail theft crimes,
increase participation in California Highway Patrol's task force on organized retail theft,
increase law enforcement presence at retail locations,
and focus on locals that have been hit the hardest by this issue and do not have an extension of CHP's task force.
Recapitalization of Small Business Grant & Taxes
We want to thank the Governor for including a $150 million one-time General Fund to support small businesses previously waitlisted in prior rounds of the state's Small Business COVID-19 Relief Grant Program that will be recapitalized.
This will help recoup some of the monies lost due to the economic hardship during the pandemic.
The Governor's budget proposes to end, one year early, temporary limits on the ability of businesses to use net operating loss (NOL) deductions and tax credits to reduce their tax payments. These limits were put in place for three years at the onset of the pandemic as a solution to an anticipated $54 billion budget problem.
Now is the right time to reinstate NOL deductions as the temporary restrictions were implemented during an anticipated budget problem, when in fact California boasted a surplus instead.
The budget also allocates $3 billion General Fund over the next two years to reduce the Unemployment Insurance Trust Fund debt owed to the federal government.
Over the long term, this will reduce costs to the state and benefits employers by reducing debts accumulated during the pandemic.
$9.1 Billion to Electric Vehicle Infrastructure
The $9.1 billion tagged for EV infrastructure will not directly go to our industry, but through localities instead. As we move forward, we will collaborate with you on making sure our voices are heard at these localities and some of these funds are allocated to our properties and projects to ensure more EV infrastructure opportunities.
We applaud this action being taken and look forward to making sure these funds are approved as a part of the budget moving forward as we aim to meet California's climate goals.
For more details and the Governor's press release on this, click here.
Subscribe to Our Newsletter