Los Angeles City Council Officially Approves Anti-Camping Ordinance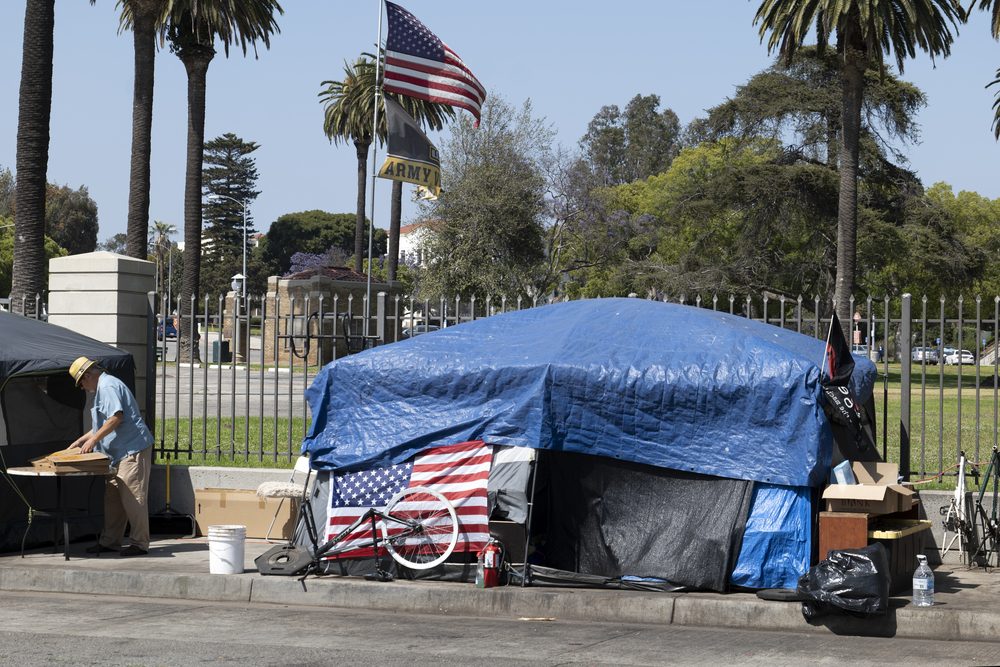 On July 1st, after voting to have the City Attorney's office quickly draft an ordinance prohibiting encampments on the public right of way, City Council tentatively approved the ordinance on a 13-2 vote.
Since a first-reading of an ordinance requires a unanimous vote, the Council was forced to schedule another vote. After months of delay, the Council officially approved the encampment ordinance this past Wednesday on a 13-2 vote, as expected.
The ordinance would restrict people from sitting, sleeping, or placing tents in the public right of way:
When it reduces the path of travel required by the American with Disabilities Act,
Within 10 feet of an operational or utilizable entrance, exit, driveway or loading dock,
Within 500 feet of a designated freeway overpass, underpass, ramp, tunnel, or pedestrian subway,
Within 500 feet of any 'sensitive' properties, such as daycare centers, schools, parks, or libraries,
Within 1000 feet of a facility that provides housing, shelter, supportive services, safe parking or storage to unhoused people,
For any activity for which the City has issued a permit,
And at all times and all locations if an unhoused person has been offered shelter.
"It is unconscionable for this City Council to adjourn for a month-long recess without considering this important ordinance that will restore rules and order to our shared public spaces", said Councilmember Buscaino.
The Councilmember went on to state, "public safety is the core responsibility of local government, and we are failing to protect both the unhoused and the housed. Allowing unmitigated encampments on our streets and sidewalks is not compassionate, it's reckless."
After months of public outcry regarding the rise of homeless encampments in areas such as Echo Park and Venice Beach, the ordinance would be a starting point in allowing the City to limit the spread of encampments. Simultaneously, the ordinance would empower the City to further connect unhoused residents to key homelessness services.
Subscribe to Our Newsletter