With LA's Homelessness Services Authority Facing Organizational Issues, City Officials Propose Reform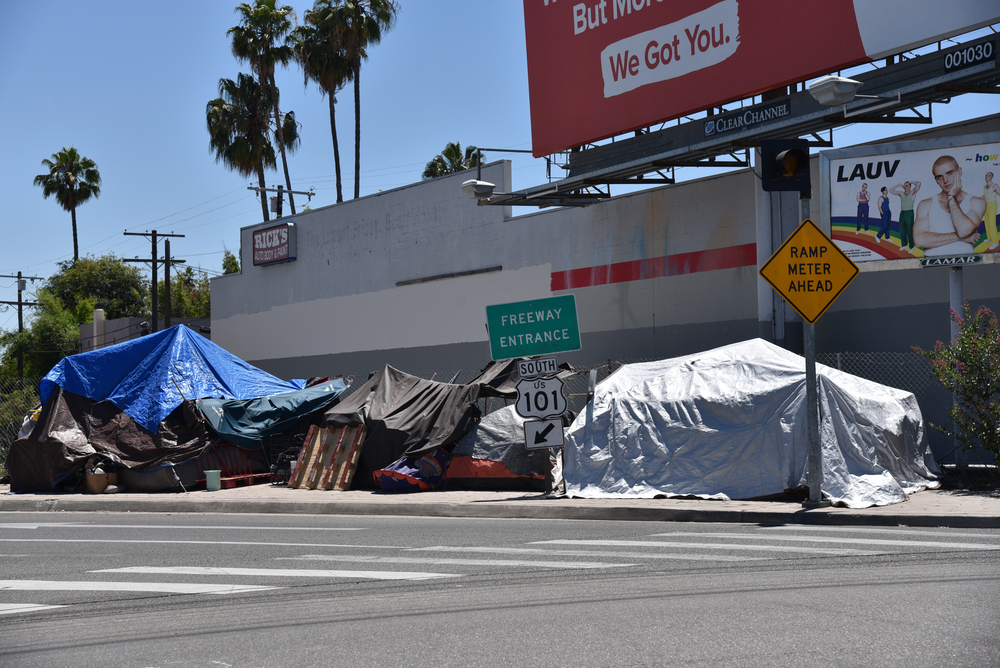 With Los Angeles City and County facing immense pressure from the courts to respond to the homelessness crisis, city officials are examining measures to re-think its approach to homelessness services. Namely, the governance system of the Los Angeles Homelessness Services Authority.
Also known as LAHSA, the Los Angeles Homelessness Services Authority was created in 1993 to respond to the growing humanitarian crisis. In doing so, it connects homeless communities to housing and other social services through coordinating City and County resources.
However, due to prominent structural issues within the joint organization, Los Angeles City Council member Mark Ridley-Thomas is proposing a new motion that would begin to re-imagine the governance model of LAHSA.
To be sure, this will be an important step in accelerating our local response to homelessness. At the moment, there are approximately 41,000 unhoused individuals in Los Angeles alone.
Even more, the number of encampments have begun to increase in areas such as Downtown, Venice Beach, and Echo Park - impacting the communities and businesses in those areas.
Furthermore, since the start of the pandemic, crimes involving homeless individuals rose to 8%. Among this figure, 15% of violent crimes involved at least one unhoused person.
Mark Ridley-Thomas' Proposed Intergovernmental Panel on Homelessness
According to analysis by the City, several issues limit the true effectiveness of LAHSA's governance model. For one, City officials are unable to provide meaningful input, or hold the system accountable. To make matters worse, LAHSA's complex bureaucratic system makes it difficult for Councilmembers to address homelessness in their district.
Additionally, another challenge involves the separation of powers between LA County and the City of LA. While LA County houses the region's social services, the City has sole control over their own land use and housing developments.
To address these systemic issues, Councilmember Ridley-Thomas' proposal would create an intergovernmental panel on homelessness to unify both City and County efforts. In doing so, the panel would help create a 'North Star' for both jurisdictions to align their resources and efforts around.
To this end, the intergovernmental panel has four main goals:
First, to establish clearly aligned mission, goals and outcomes related to preventing and addressing the homelessness crisis with universal metrics;
Second, to provide recommendations on immediate operational
changes to streamline the contracting and administrative activities between LAHSA, community-based service providers, and the City;
Third, to provide recommendations on a governing framework, which may include specific updates to the Joint Powers Agreement with LAHSA;
And fourth, to provide updates to the City's Homeless Strategies, in coordination with the County's update to their Homeless Initiative Strategies.
To view the full letter, click here.
Subscribe to Our Newsletter