Getting to Know Veteran Electrical Power Systems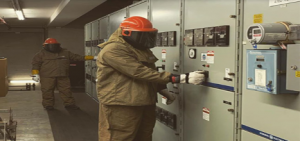 Who We Are
Veteran Electrical Power Systems (VEPS) has earned the trust and business of hundreds of clients over the last 8 years. Veteran Electrical Powers Systems is an all-in-one C-10 electrical contractor licensed, insured, and bonded in the state of California. Veteran Electrical Power Systems is a service disabled veteran owned small business and takes pride in hiring and working closely with veterans. We have two offices in southern California which allow us to better serve you. We specialize in electrical testing, commercial/industrial electrical new and existing, transformers, power correction, retrofits, generator load bank testing, and temporary power to name a few. For a full list of services please visit our website or give us a call.
VEPS is known for its 24/7 electrical emergency response, which has the fastest recorded response times in the industry. We offer a 24/7 emergency electrical response service that is open to all including but not limited to property management, hospitals, universities, commercial real estate, industrial, and casinos. We do not require a contract or any upfront payments to use this service. Just give us a call no matter the time or day and we will take care of the rest.
Why We're Different
What separates us from the competition? VEPS tailors maintenance plans to each individual depending on their needs and budget. We offer upfront pricing and offer free quotes. We have a large inventory of replacement breakers and ATS units in stock to better serve you in case of an emergency. VEPS has a track record of providing excellent service and has managed to thrive on referrals from its customers.
VEPS has employees with over 30 years of experience in the trade. Our task force has obtained the highest level of training, they install with integrity, and have done so in a safe manner since the very beginning. Our specialty services include installation and maintenance of low to high voltage equipment, industrial, and commercial facilities. VEPS conducts electrical testing such as Infrared Thermography/Infrared Surveying, Ground Fault Certification, Arc Flash analysis, transformer testing, acceptance testing, relay testing, and much more. For a full list of services please visit https://vet-eps.com/.
Let's Get to Work
Any questions can be directed to our senior VP of business development Pat Dappolonia. Pat can be reached at contact phone number 818-434-8399 or by email at pat@vet-eps.com. Our electrical emergency response is open to all even you're not an existing customer and can be reached 24/7 at the phone number (888) 636-8387. Our team here at VEPS looks forward to winning over your business by provided high-quality work at the best rate possible.
"Creating Solutions on electrical systems by reducing liability and protecting assets." – Sergio Rangel, President
This guest blog post was provided by Pat Dappolonia, Senior VP of Business Development, Veteran Electrical Power Systems. Visit www.vet-eps.com to learn more about their services.
Subscribe to Our Newsletter