Policymaker Spotlight: Miguel Santiago
BOMA Greater Los Angeles would like to introduce its members to a leading California State Assemblymember, Miguel Santiago.
First elected in 2014 to the 53rd District, Santiago represents the key interests of neighborhoods like Boyle Heights, Downtown, Koreatown, and Pico Union on issues like eradicating homelessness, building affordable housing, prioritizing community college, and increasing care services.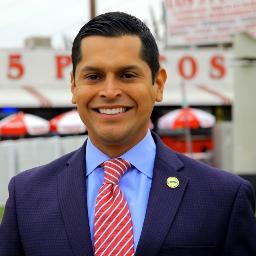 Background
Born to immigrant parents, Santiago proved himself to be a hard worker by being the first to graduate from college in his family. Even before his time at UCLA, Santiago jumped into community organizing and public service.
Early in his career, he was able to work as a district director for former Assembly Speaker John Perez. He continued to be driven by the impact he saw of making healthcare and higher education more accessible to Californians.
President of the LA Community College Board
Subsequently, this passion lent itself well to his position as the President of the Los Angeles Community College Board. Santiago led the efforts to expand job skills and to revitalize all nine community colleges.
His value of higher education produced positive results for the communities he served. In the legislature, he succeeded in making the first year of community college free.
As an Assemblymember
During his multiple terms in the California State Assembly, Santiago has worked tirelessly on countless issues that impact the lives of the Angelenos he represents. For example, Santiago:
has spent tens of millions of dollars renovating the 6th street bridge, creating bike lanes, and repairing sidewalks,
took it upon himself to tackle environmental injustice caused by the pollution from Exide Technologies and authored $176.6 million in clean-up legislation,
co-authored (with Scott Wiener) SB 822, which strengthens net neutrality protections in California,
and is currently fighting to decrease the amount of jaywalking tickets given to pedestrians.
He plays a powerful role in the committees he is a part of. As Chair of the Communications and Conveyance Committee, he led the efforts to produce the Internet for All Now Act of 2017. He is also a chair of the Los Angeles County Homelessness Committee and a member of the 2028 Olympics and Paralympics Committee.
Praise in the Business Community
In 2019, Santiago was awarded Legislator of the Year by the California Business Properties Association. This organization is the main advocacy arm for commercial real estate in California.
He is most successful at bringing diverse stakeholders to the table alongside commercial real estate and third party service providers and labor.
Most importantly, he has been instrumental in involving our members in the conversations regarding the pandemic. This includes identifying what is considered an essential worker and making sure your building staff is included in that definition.
BOMA looks forward to seeing more things Santiago will do for Los Angeles and the commercial real estate community.
Subscribe to Our Newsletter