Building Electrification Dims Your Options for Energy
As a result of climate change impacting our daily lives, ambitious climate action plans are becoming popular among state policymakers. Some advocates of renewable energy are championing the implementation of "building electrification".
However, this new system would require aggressive overhaul of your energy system with a hefty price tag. BOMA/GLA maintains that all buildings should have free choice when deciding what type of energy to electrify their buildings with.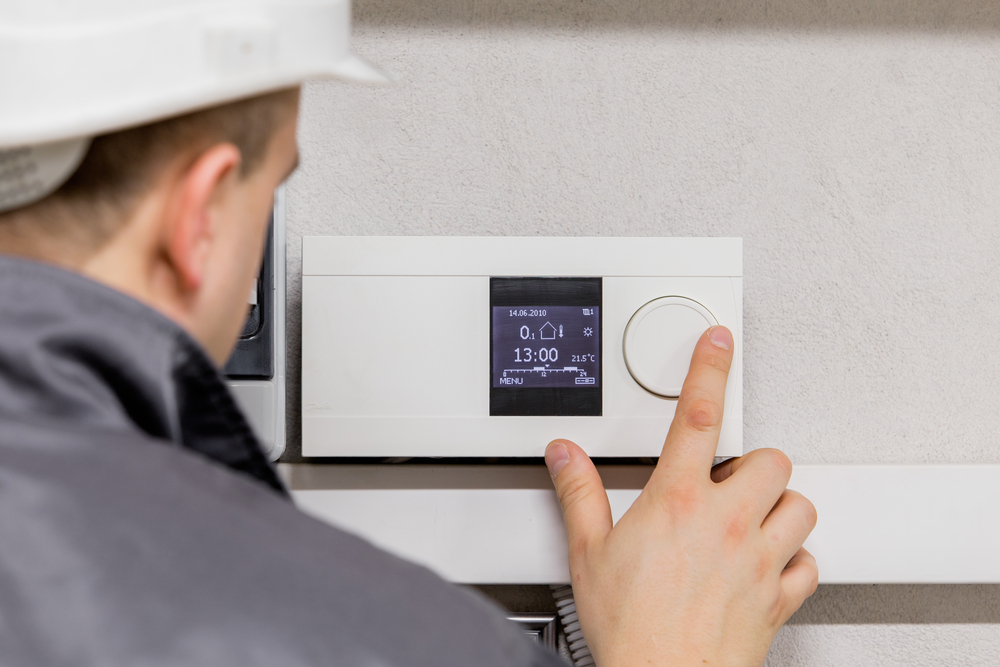 Building electrification
Building electrification replaces combustion fuels, like natural gas, oil, or propane, for space and water heating with all-electric options.
Why it matters
Currently, 70 million US homes and businesses burn fuels. The burning of these fuels generates 560 million tons of carbon dioxide each year, totaling 10% of all U.S. carbon dioxide emissions.
In addition, in California alone, buildings are responsible for 25% of the state's greenhouse gas emissions (GHG).
As a result, legislators are currently looking at methods of shifting energy sources, which would require property owners to radically change their energy systems. Moreover, property owners should be aware of these possible changes, as public officials will likely incorporate their sustainable policies into their economic recovery and reopening efforts post-COVID-19.
Electrification is growing
There are many places across the country that have begun the process of introducing electrification.
Palo Alto, CA
At Stanford University, the energy system on campus was switched from natural-gas-powered energy to primarily electric power in 2015. In doing so, the school spent a capital cost of $485 million. As a result, this cut GHG emissions by 65% and will provide $420 million in savings over the course of the next 35 years.
Berkeley, CA
Notably, the Berkeley Energy Savings Ordinance requires building owners to complete Efficiency Opportunity assessments In addition, property owners are also required to publicly report the building's energy efficiency information.
Washington, D.C.
In Washington, D.C., they found that 20% of buildings must complete a deep energy retrofit that includes electrification.
Salt Lake City, UT
In Salt Lake City, the Elevate Buildings Ordinance requires energy benchmarking in large commercial buildings.
New York, NY
New York City would need to convert over half of its buildings to high-efficiency electric heating to meet Mayor Bill de Blasio's ambitious climate goal. In particular, de Blasio aims to reduce citywide greenhouse gas emissions by 80% from 2005 levels by 2050.
Also, the city's Building Emissions Law requires large buildings to meet an emissions limit.
Debate over implementation
Pros
Key studies have been produced by:
They agree that electrification reduces costs to homeowners and decreases GHG emissions, most especially in new construction developments. The California Energy Commission and the Building Electrification Initiative are working with cities to improve the process of electrification.
Cons
On the other hand, the American Gas Association and the California Building Industry Association have produced studies that both find implementing strict policies could cost homeowners thousands in upfront costs and hundreds each year with only minimal emissions reductions.
Costs
In order to make the move to full electrification, a commercial building would be required to electrify space heating and water heating. All existing fuel equipment needs to be replaced with electrically powered alternatives.
The upfront costs for this could soar. Converting the fuel equipment might require an upgrade to a building's entire electricity system. However, electrically-powered end uses are vulnerable to power outages.
Plus, the cost of removing natural gas is not just a burden to typical commercial building needs. If a building houses a restaurant, there is both a financial and efficiency cost to removing gas from kitchens.
In addition, giving one energy source a monopoly stifles competition and increases costs substantially.
What does this mean for California
Some say that meeting the goals for GHG emission reduction will require significant electrification of both homes and commercial buildings. However, bills on this issue in the State Senate and Assembly have stalled.
SB 100 would have put California on the path to 100% fossil-fuel free electricity by the year 2045
AB 3001 would have added a GHG metric to an existing state three-pronged test
AB 3232 was weakened via amendments in that the 2030 zero-emission target for residential and commercial buildings was removed and the 2030 GHG goal is set at 40%
There are currently no concrete answers to legislating building electrification from the Senate or Assembly.
Energy choice matters
Electrification may be a good option that can heavily reduce long-term costs in new developments. On the other hand, there are other options beyond it to achieve carbon neutrality.
Renewable natural gas
Implementing renewable natural gas (RNG), instead of electrification, is an efficient way to make buildings carbon neutral. This energy source is natural gas derived from organic waste material found in daily life or from degradable carbon sources.
It is considered a carbon-neutral fuel because it comes from organic sources that once absorbed carbon dioxide from the atmosphere. When it is produced from organic waste that would otherwise decay and create methane emissions, it would be considered carbon negative.
Buildings should have a choice in what works best for them. Renewable natural gas could provide a cheaper option that targets the same carbon-neutral goals for Greater Los Angeles and across California.
Your voice matters
Be sure to tell Governor Newsom, the California Utilities Commission, and the California Energy Commission that energy choice matters to you and your building. Click here to send a quick letter expressing your concern.
For more information regarding current building codes related to electrification, click here.
And, of course, our advocacy team will closely monitor local governments as they push for more heavy-handed policies. These updates will be communicated on a timely basis.
Subscribe to Our Newsletter