A Recap of Metro's State of the Agency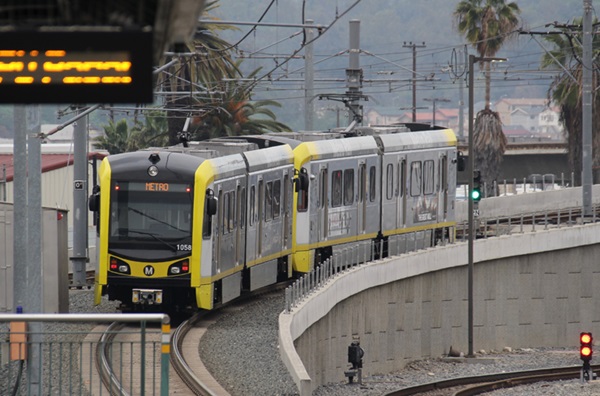 Metro's State of the Agency address highlighted accomplishments over the past year and unveiled plans for the future. 
Senior Metro officials were joined by Los Angeles Mayor Karen Bass and LA County Supervisor Janice Hahn. 
Accomplishments Over the Past Year
During the state of the agency, Metro officials spoke on accomplishments and challenges during the past year, while focusing on ridership, safety, and maintenance.  
On ridership, Metro noted that ridership has increased from the pandemic but is still only around 75% of where it was before it. To add, Mayor Bass stated that "Metro cannot only be a system of last resort." 
She also noted a significant reason for the decline, women not feeling safe on buses and trains. 
Metro officials also gave an update on public safety and the improvements the agency has made in that regard. Much of the decrease in crime has happened recently, with a 53% and 13% overall reduction on rail lines and buses in May. 
Although Metro CEO Stephanie Wiggins said they don't have the "resources to put a transit security officer on every bus," they are growing their security staff by 45% which should further increase safety on trains and buses. 
Another major concern many riders had was the cleanliness of vehicles. To combat this, Metro has replaced fabric seats with vinyl, which increases durability and makes maintenance easier. 
In addition, they have funded over $200 million toward cleanliness by hiring more cleaning teams and custodians. 
A Look Toward to the Future 
Metro's look toward the future includes a comprehensive plan to include services in time for the 2028 Summer Olympics. 
In that plan, they hope to add 130 miles of rail lines, 75 miles of Bus Rapid Transit lanes, and 100 miles of Bus Priority Lanes. This expands access and accessibility to all parts of the city in time for the Olympics. 
However, Metro recognizes that its success is contingent on more than just expanded services. Thus, they are also prioritizing: 
Improve public safety 

Connecting homeless individuals to resources 

Encourage the construction of housing near public transit stations 

Equitable access   
Keep up with BOMA on the Frontline for the latest news in the Greater Los Angeles area. 
Subscribe to Our Newsletter