Metro to Test Having Buses Without a Schedule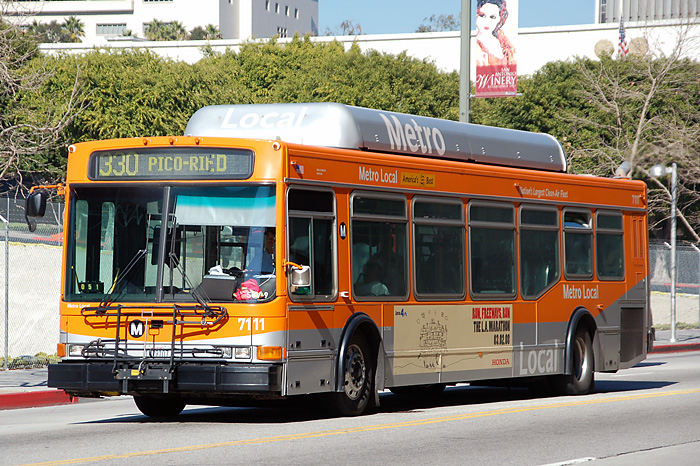 Metro has launched a new pilot program that will replace traditional bus schedules with a pacing system. 
The pilot program, known as Headway Based Operations, will use distance and spacing between buses rather than using a set schedule. 
Headway Based Operations will take place on the West Third Street 16 line, which delivers passengers from Downtown Los Angeles to West Hollywood. It is among the most popular metro lines in the Greater Los Angeles area. 
Why?
Traditionally, buses follow a strict schedule with preset arrival and departure times, known as time points. However, this can oftentimes cause multiple buses to arrive at a stop at the same time leading to efficiency issues and longer wait times for riders. 
According to Joseph Forgerini, a Senior Executive at Metro, time points don't "have the ability for our bus operators to manage to keep the buses spaced out." 
Thus, Headway Based Operations was launched to improve efficiency in bus routes. They are starting with Line 16 because it is busy, transporting over 17,000 passengers and running every six minutes. 
The Details
In the early 2000s, Metro tried a similar idea but it was discontinued. A major factor in its calculation was the lack of technology to help bus drivers know how to stay on track without a specific time point. 
However, new technology has allowed bus operators to track their progress. In the pilot program, supervisors will monitor the departure, driving, and arrival of buses. 
Plus, drivers will have access to tablets in Metro buses to track whether their pace is good, or if they need to slow down or speed up. 
Time will tell if this improves bus efficiency, especially since they are using the very popular Line 16. 
Keep up with BOMA on the Frontline for the latest news in the Greater Los Angeles area. 
Subscribe to Our Newsletter