The City of Inglewood Agrees to Build 1.6 Mile Metro Line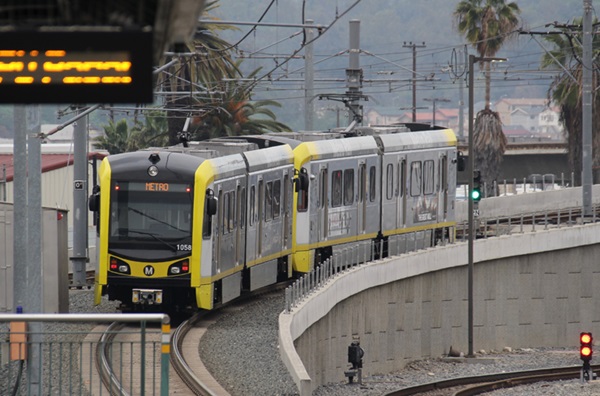 Metro Board of Directors has reached an agreement with the City of Inglewood to build a rail line connecting residents to the rest of Los Angeles. 
The Inglewood Transit Connector project, a 1.6-mile public transit line, comes amid rapid commercial expansion in the city. 
Inglewood Transit Connector Project 
Metro and the City of Inglewood have established a Master Cooperative Agreement, which allocates liabilities and responsibilities to a third party. 
The third-party group will be "dedicated to overseeing the design, construction, financing, operations, and maintenance" of the Inglewood Transit Connector project. 
It is expected to be able to move 11,000 people per hour while expanding access to SoFi Stadium, Intuit Dome, and the Kia Forum. 
With an expected completion date of 2028, it will align with Inglewood's rapid growth in Los Angeles. The city experienced a 13 percent growth in 2022, and many forecast that it will continue to see a meteoric rise in the coming years.  
Business Opposition 
While the Inglewood transit connector would surely bring investment into the city, many local businesses are not happy with the project. 
To make way for the rail line, 41 local businesses will be forced to relocate under eminent domain. As a collective, they employ over 300 residents. 
Many who own the businesses are concerned with the plan and how it will affect revenues by going to an entirely new location, whether it's in Inglewood or not. 
However, Inglewood Mayor Butts stated that there is enough funding to relocate them and start a goodwill fund to provide money for lost revenues during the entire process. 
The Metro Transit Connector is expected to be completed by 2028, in time for the Summer Olympics in Los Angeles. 
For the latest news in the Greater Los Angeles area, keep up with BOMA on the Frontline. 
Subscribe to Our Newsletter