LA City Council Passes Proposals to Bring 135,000 Housing Units to Region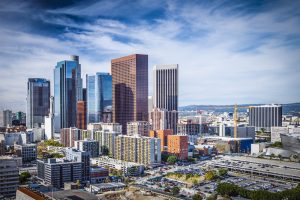 The Los Angeles City Council unanimously approved two new zoning plans to bring 135,000 new housing units to the region by 2040. 
100,000 of those are planned to be in the Downtown LA area with the other 35,000 in Hollywood. 
Full Proposal 
The Los Angeles City Council is required to update community plans regularly. The plans must include how residential and commercial buildings can be built in a specific area. 
According to City Council President Paul Krekorian, "the two most difficult" plans have been Downtown LA and Hollywood. 
For both places, the proposals will be vital to address housing needs. Thus, displacement will be addressed for any project. In addition, any building development will have a number of units that will be affordable, meaning rents will be below market rate. Depending on how much rent is charged, 11-25% of total units would have to be set aside for this. 
For both areas, this means developers will be allowed to construct larger buildings than allowed if they include a higher percentage of affordable housing units. 
Aside from just building housing units, the plan will encourage increased mobility without cars, promote green space, and increase mixed-use developments. 
Reactions
One group that was particularly concerned about the vote was those who work in the fashion district. The concern arose on whether housing developments would kick out the manufacturing industry that is currently there.
However, the Garment Worker Center praised the proposal and believes it's a "reasonable compromise" that values jobs and housing. 
The Downtown and Hollywood plans are a huge step for the much-needed housing developments that are needed. 
For the latest news in the Greater Los Angeles area, keep up with BOMA on the Frontline. 
Subscribe to Our Newsletter