Long Beach Reports a 4.6% Increase in Homelessness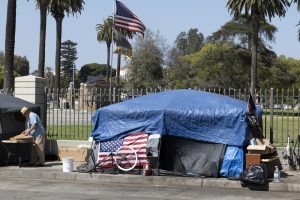 The City of Long Beach has reported they counted 3,447 people experiencing homelessness in the area, a minor increase from 2022. 
While Mayor Rex Richardson stated he is encouraged "by the slowdown in growth," he is committed to addressing "the systemic causes of homelessness." 
Homelessness in Long Beach 
The 3,447 homeless people counted in long beach is up from the 3,296 tallied in 2022, a 4.6% increase. It is the smallest yearly increase since 2019. 
To compare, homelessness grew by 62% over the pandemic (2020 to 2022). 
Among the homeless population tallied in the 2023 count: 
71% were unsheltered 

29% were sheltered
In addition, 53% of the homeless population is experiencing homelessness for the first time. Among those: 
59% were sheltered 

18% were living in a vehicle 
The report stated that those experiencing first-time homelessness were much more likely to accept shelter than those who have been homeless for an elongated period. 
Despite the slight increase in overall homelessness, there were some positives to take away from the 2023 count. Aside from slowed growth, the homeless veteran population fell by 20%. 
Addressing Homelessness
Shortly after being inaugurated in late 2022, Long Beach Mayor Rex Richardson called for an emergency declaration on homelessness. 
The state of emergency allows for the city manager and other departments to spend more money without council approval, which could fast-track the ability to build shelter and affordable housing to prevent and reduce homelessness. 
Since signing the state of emergency, the city has taken small steps such as expanding a Quality of Life Team on LBPD focused on the homeless and expanding overnight parking. 
However, with city officials seemingly hyper-focused on the issue, bigger solutions will likely come soon. 
For the latest news in the Greater Los Angeles area, keep up with BOMA on the Frontline.
Subscribe to Our Newsletter