Burbank to Change to Elections by District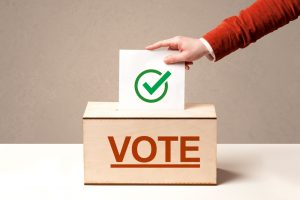 The City of Burbank has announced it will change from at-large elections to elections by district. 
The city council approved this in a 5-0 vote with it expected to be used for the first time in 2024. 
It is intended to give voters more power in choosing legislators. 
Why?
Throughout Burbank's history, they have used at-large elections to choose their city council members. This means that the entire city votes for the same elected officials. 
In comparison, elections by district split the city into different factions and each one chooses a council member from their district. 
At-large elections have been banned federally and in many states due to discrimination and the belief that it denies equal opportunity to minority voters and candidates. 
However, many local jurisdictions around the country still use the format. So, why did Burbank switch to elections by district? 
Last August, a Latino voter in Burbank claimed that the city violated the Voting Rights Act of 1965. He believed that the at-large election format was discriminatory against the Hispanic/Latin population in the city. 
Burbank has a sizeable Hispanic/Latin population of nearly 25%. However, since 2003, there has been a minute amount of city council members of the same origin. 
Although The Voting Rights Act banned at-large elections federally, it can hold weight in charter cities as well. 
For one to show a city violated the Voting Rights Act, the plaintiff has to prove:  
They demanded change before litigation commenced

Defendant has an at-large election system 

Racially polarized voting

Impairs voters of a protected class to electing the candidate of their choice 
To avoid litigation, Burbank adopted a resolution that stated its intention of switching to elections by district. 
How will Districts be Decided? 
Over the next few months, the City of Burbank will be hosting many public hearings and community forums for voter input on how districts will be drawn. 
The deadline for final map submissions is July 7th and will be followed up by multiple public hearings. The primary election in March 2024 will be the first time the new voting system is implemented. 
For the latest news in the Greater Los Angeles Area, keep up with BOMA on the Frontline.
Subscribe to Our Newsletter