Santa Monica Declares a State of Emergency on Homelessness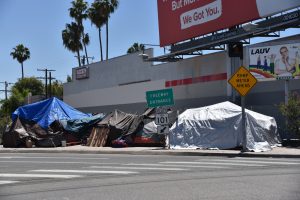 Santa Monica has officially declared a state of emergency on homelessness. 
They become the latest city to do so following the declaration by Mayor Bass last December. 
The state of emergency will last 180 days. 
Why? 
Santa Monica has dealt with a homeless emergency for years and doesn't have the resources to deal with it. 
According to LAHSA's 2022 homeless count, there are 807 individuals experiencing homelessness in the city. 
The issue got so out of hand last year that store owners posted a sign saying, "Santa Monica is not safe". 
However, business owners are not the only ones that recognize the problem in the city, with Santa Monica City Councilman Phil Brock stating, "We have been taking steps well behind most other cities to try and combat homelessness". 
Thus, the state of emergency will allow them to further tap into federal, state, and county aid that they desperately need. The funding requested will go to mental health workers, additional shelter beds, and more outreach teams. 
In addition, the declaration will allow them to accelerate the process of building affordable housing and streamline the hiring of positions needed to combat homelessness. 
Santa Monica will join the city of Los Angeles, Long Beach, Culver City, and the County of Los Angeles in declaring a state of emergency on the crisis. 
For the latest news on homelessness, stay up to date with BOMA on the Frontline. 
Subscribe to Our Newsletter