The City Council of Culver City Votes to Prohibit Camping in Public Spaces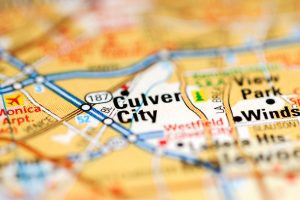 The City Council of Culver City voted 3-2 in favor of prohibiting camping in public places. 
The adoption of the ordinance is very controversial as housing advocates are concerned about the promotion of enforcement rather than services and housing. 
Councilmembers Freddy Puza and Vice Mayor Yasmine-Imani Mccorrin were the two dissenting votes. 
What's in the Ordinance? 
The ordinance states that "No person shall camp in a prohibited public place". 
The ordinance describes camping as the intention to occupy and maintain a facility "for the purpose of living accommodations". 
It describes a prohibited public place as:
A public park

Publicly-owned streets, sidewalks, and landscaped areas

Public schools and education facilities 

Properties owned, leased, or operated by government entities in the city

Privately-owned space that is required to be operated as a public space
While concerns about Culver City's strategy of enforcement rather than providing services are valid, it's not entirely true. Due to recent case law mentioned in the ordinance, enforcement will not begin until there is adequate housing available. 
Thus, Culver City couldn't legally enforce camping without housing available. 
The ordinance will be enforced after: 
A 73-unit housing structure with interim and permanent options known as Project Homekey is open for occupancy 

A safe-camping site with supportive services opens on Virginia Avenue is open for occupancy 

Culver City enters into long-term lease agreements with motels for temporary housing
Councilmember Dan O'Brien believes that construction for Project Homekey will be finished in March. 
To read the full ordinance, click here. 
For the latest news on homelessness in the Greater Los Angeles Area, keep up with BOMA on the Frontline. 
Subscribe to Our Newsletter