LA City Council Votes to Extend Tenant Protections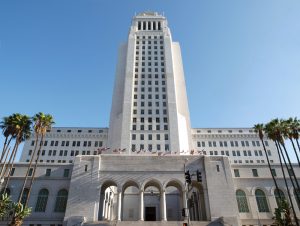 Last Friday, the Los Angeles City Council voted unanimously to extend tenant protections. This comes before an extension made last month expires on January 31st. 
Although the protections were meant to be temporary, the council is concerned about a homelessness crisis that could be exacerbated by lifting them. 
The vote was preceded by public comments arguing for and against the extension. 
What's in the Extension?
The policy includes an extension of "just cause" eviction protections. This bans landlords from evicting a tenant without a just cause. 
According to the extension, approved reasons for evicting a tenant include: 
Failure to pay rent 

Violation of lease agreement 

Creating a nuisance 

Landlord wants to occupy the unit 

Landlord wants to demolish or remove property from the housing market
The extension of "just cause" protections will affect around 400,000 tenants who do not already have them. 
One of the big changes coming forward is the end of the COVID-19 tenant protections on rent. 
Beginning in February, tenants cannot use troubles from the pandemic as a reason for being behind on rent. 
Under new protections, tenants will be allowed to fall behind on one full month of rent before their landlord can pursue eviction. The price of a full month of rent is set by the US Department of Housing and Urban Development which considers the price to be market value. 
This alleviates some pressure on tenants as they are unable to get evicted if they are behind only a few hundred dollars. 
Lastly, new protections require landlords to pay tenants relocation fees and three months of rent if they are displaced due to rent hikes of over 10%. 
The three months of rent would be market rate with a relocation fee of $1411 for moving expenses. 
For the latest news in greater Los Angeles, keep up with BOMA on the Frontline. 
Subscribe to Our Newsletter