Los Angeles City Council Approves $50 Million for Inside Safe Program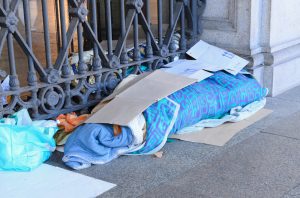 In December, Mayor Bass launched Inside Safe, a program designed to move those experiencing homelessness indoors. 
This week, the LA City Council approved $50 million to additionally fund the program. Meanwhile, Mayor Bass is in Washington D.C. attempting to get federal funding for the initiative. 
Inside Safe Progress
As the Inside Safe program turns over a month old this week, it's interesting to see what the program has done so far. 
While progress has been incremental, it shows the potential that the initiative has. 
One of the biggest homeless encampments in Venice Beach was cleared before the rainstorm last week. The encampment was home to nearly 100 people. 
Mayor Bass chose that location to clear due to not only the inhumane conditions but frustration in the surrounding neighborhood. She noted that the biggest factor in evaluation from residents is the tents, which have all been cleared. 
Before that, the city got rid of a 31-person encampment in Hollywood and moved them into motels. 
Though it is a small sample size of just a few encampments, the evidence is clear that the Inside Safe program can work. 
Potential of the Program
While it's unexpected that the Inside Safe initiative will alleviate 100% of homelessness by the time the emergency declaration expires, it's shown the ability that the program can put a huge dent in the crisis. 
With additional funding expected from local and federal sources, the city of Los Angeles should be able to remove encampments and move people inside much more efficiently. 
We will make sure to update you on the program's progress as more encampments get cleaned up. 
Until then, keep up with BOMA on the Frontline for the latest news in greater Los Angeles. 
Subscribe to Our Newsletter