Meet your New Elected Officials in LA City & County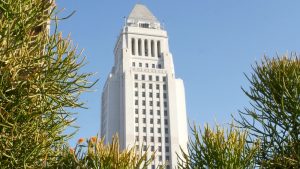 The 2022 Midterm Elections are officially over, and legislative bodies all over greater Los Angeles are filled with new faces. 
Below is an introduction to some of the newly elected officials in Los Angeles City and County. 
Los Angeles 
Mayor: Congresswoman Karen Bass has been elected Mayor of Los Angeles after defeating Businessman Rick Caruso. She has served six terms in congress, representing California's 37th district, and currently is on the House Committee on Foreign Affairs. Before her tenure in the U.S. of Representatives, she served as an assembly member and was the 67th Speaker of the California State Assembly. 
In the mayoral election, she focused on homelessness and public safety, the two issues most concerning the city. On her first day in office, she plans on declaring a state of emergency on homelessness, which will allow the city to access additional funding to deal with the crisis. 
City Attorney: Attorney Hydee Feldstein Soto has been elected Los Angeles City Attorney following a win over Faisal Gill. She will be the first woman to ever hold the position. Prior to running for public office, she was a successful lawyer and community leader 
Feldstein Soto's top priorities as city attorney are addressing homelessness and stopping corruption. She plans to streamline approval for housing and use competitive bidding to assist with homelessness. On corruption, her goal is to end no-bid contracts, vote-trading, seat-switching, and appointments for political favors.  
City Controller: Community Activist Kenneth Meija defeated Councilmember Paul Koretz in the election for City Controller. Before his election, Meija was an accountant and a community activist who served on his neighborhood council. 
As city controller, Meija has listed homelessness, housing, the environment, public transit, and animal welfare as his top priorities. 
Los Angeles County 
Sheriff: Former Long Beach Police Chief Robert Luna won his election over Sheriff Alex Villanueva, marking only the second time an incumbent sheriff has lost re-election in the past 100 years. Luna retired in 2021 after a 36-year career in the Long Beach Police Department, seven of which he was chief. 
As sheriff-elect, he stated he will focus on fighting crime, regaining public trust, addressing homelessness, and modernizing the department. However, there is more work he will have to do. He will have to address the alleged deputy gangs and lackluster conditions in county correctional facilities. 
Board of Supervisors, District 3: West Hollywood City Councilmember Lindsey Horvath defeated State Senator Bob Hertzberg in the election for the District 3 seat on the LA County Board of Supervisors. Prior to this recent election, Horvath served as a West Hollywood City Councilmember and was their mayor twice. 
Horvath's top priorities as a member of the Board of Supervisors are homelessness, public safety, and sustainability. She wants to make sure resources are allocated to those issues that will address those needs. 
BOMA/GLA wishes the newly-elected officials success in their new role and their goal to help greater Los Angeles. 
For more news on the greater Los Angeles area, keep up with BOMA on the Frontline. 
Subscribe to Our Newsletter