Business Community Shares Concerns over California's Climate Policy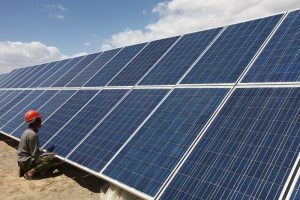 California has been a leader in climate policy in the United States. Through aggressive action, the state is trying to combat the already damning effects climate change has caused. 
The state's plan, which includes policies like banning new gas car sales after 2035, is ambitious in its goal to fight climate change.
However, many believe it is purely aspirational and not attainable. 
A coalition of California businesses, including the commercial real estate community, recently wrote a letter to Governor Newsom, pushing for common sense climate policy.  
California's Climate Plan
On August 12th, 2022, Gov. Newsom urged California lawmakers to pass sweeping legislation to combat climate change. 
The ambitious proposal includes plans such as:
By 2045 at the latest, California will be completely carbon neutral 

By 2030, reduce greenhouse gas emissions by 40-55% lower than the 1990 level 

Providing a setback distance from homes, schools, and parks for any new oil wells

Create a clean energy target of 95% by 2040

Establishing the framework for carbon removal and carbon capture 
The call for action is understandable as the state has warmed nearly three degrees in the past century, compared to just 1 degree for the planet.
However, are these aspirational goals realistic, or is it just a pipe-dream? 
Business Leaders Urge Newsom for Feasible Climate Policy
Business leaders across the state wrote a letter to Gov. Newsom expressing concern over his climate agenda. 
Headlined by CalChamber, the letter applauded Gov. Newsom for being a leader in combating climate change.  
Their first qualm with the agenda comes from the plan to lower greenhouse gas emissions by 40-55% of the 1990 level by 2030. They claim it is economically and technologically unfeasible due to the lack of low-carbon energy infrastructure. 
They believe the lack of technology and high implementation costs make this plan hard to achieve. 
Another cause for concern for them was the plan to include a setback distance for new oil wells. But, again, their issue lies in a previous policy that tried that and resulted in 8,000 workers losing their job. 
Their message to Gov. Newsom concludes by wanting to be a part of the global solution to climate change. Rather than trying to solve a global issue by ourselves.
They want meaningful goals that are economically and technologically accomplishable.  
This proposal has been introduced too late to give stakeholders time to respond, 
adding to the other concerns generated by the governor's proposal. 
Every industry in California would be affected by this, so we need proper time to debate and construct this legislation. 
Thus, we recommend that lawmakers reject these proposals until we are given time to build a consensus within the legislature and community.
Click here to read more about the response to California's climate plan. 
Subscribe to Our Newsletter