Los Angeles County Pushes for a Housing First Position on Homelessness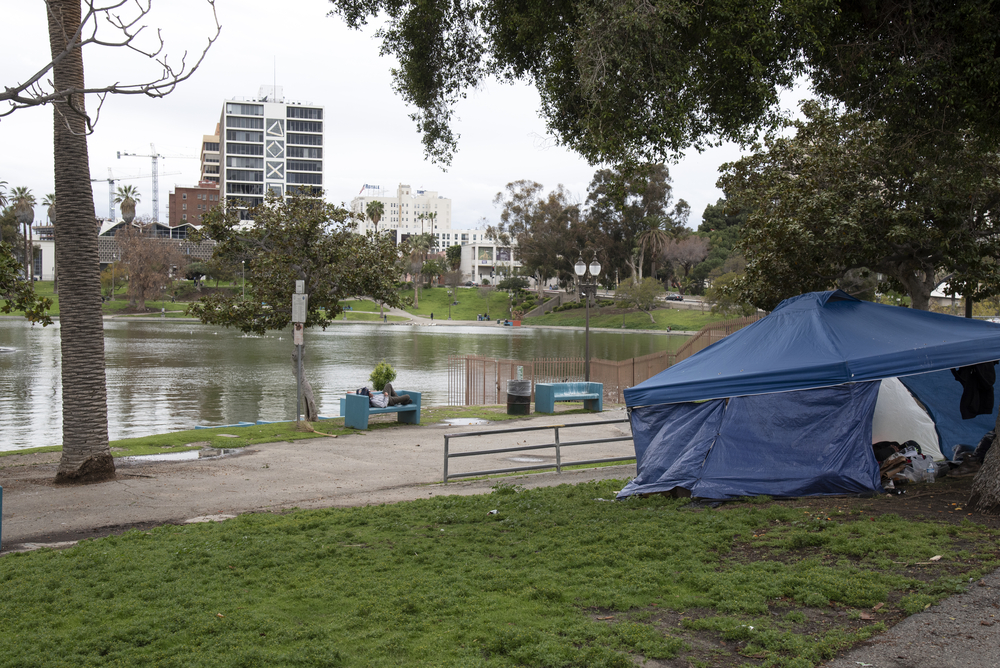 On Tuesday, the Los Angeles County Board of Supervisors moved to declare the County as supporting a 'housing first' approach to the homelessness crisis.
According to the motion, a housing first approach is defined as a "model and approach recognizing that an unhoused person or family must first be able to access a decent, safe place to live before stabilizing, improving health, reducing harmful behaviors, or increasing income."
Also, the model prioritizes connecting people to permanent housing as soon as possible.
The motion asserts, that despite criticism, the housing first approach has a long history of evidence to support the measure. The County touts that the approach has permanently housed over 88% of individuals according to longitudinal studies.
Agencies within the County's jurisdiction, such as the Office of Diversion and Re-Entry already operate with a housing first approach. The County claims that it is already successful and looks forward to expanding the policy.
Opposition to Housing First Approach
However, a housing first model is not without its criticism.
Most notably, Los Angeles County Supervisor Kathryn Barger voted to dissent on the County's housing first approach policy. On the topic, she stated the following,
"My "NO" vote was just recorded for @LACountyBOS Item 19. Can't support @CountyofLA being exclusively a Housing First county. I believe it's a valid option – just not the ONLY one that works. Our faith-based & recovery focused approaches are just as effective."
The state of California has also explored limiting the housing first policy in just the past few months. Specifically, Assembly Bill 1284 would have removed the requirement for state agencies to adopt housing first guidelines to access funding.
The bill also maintained that the housing first approach would limit local governments' ability to create an adequate amount of shelter for unhoused residents.
Moving forward, BOMA/GLA strongly believes that the homelessness crisis is a top priority for local governments to address. Regardless of what approach the County pursues, it should strive to maintain a robust balance of permanent and shelter units to address both long-term and short-term needs.
BOMA/GLA's work with the People's Concern
In closing, we'd like to highlight the People's Concern, a countywide organization that provides 360-degree services for individuals experiencing homelessness.
90% of the individuals that are helped by the People's Concern do not end up back on the street. That statistic drops to 40% for individuals who go through housing without services.
Click here to learn more about their work and how to support the organization. In addition, click here to learn more about BOMA/GLA's involvement with the organization.
Subscribe to Our Newsletter