California Building Solves Telephony Service Issues While Realizing Substantial Savings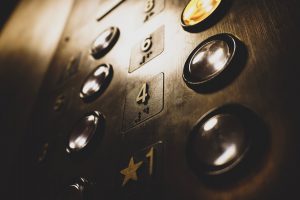 Elevator phones should be simple, the elevator company provides the phone, the phone company provides the dial tone. Yes it should be simple but so often it's not and knowing just how much an elevator phone can cost you is now more important than ever.   
As a building manager, imagine receiving a bill for $468.93 for a single phone line.  Let me repeat that, $469 for one phone line. Yes, almost $500 per month for one phone line for a single emergency elevator phone. We have one such customer in San Diego that recently experienced just that. Adding insult to injury the telecom company had also added long distance charges to this emergency elevator phone line.   
Recently the elevator phone line started experiencing connection issues and began making continuous mechanized calls.  When the property manager called the phone company on a Monday to request immediate service he was told they would be there on Friday.  Meanwhile, the telecom company was also charging the property $1 per minute ($1440 a day) for these automated calls. Naturally, the property manager pushed for more immediate service and then not getting any help from the telecom vendor, he called his elevator company to see if they could assist.
The elevator company was able to confirm the problem was with the phone line and beyond their scope.  Then rather unexpectedly, the calls randomly stopped. Problem solved, right? As a part of their troubleshooting efforts the elevator company discovered the phone line had been completely disconnected. The phone company had terminated the phone line without speaking to anyone on site. Instead of being relieved the automated calls had stopped, the building manager was now even more concerned due to the elevator communication system being out of code compliance. 
In the meantime the elevator company recommended the property reach out to us here at Kings III. Using unique line seizure technology, we were able to eliminate the phone line in question and another line along with $900 in monthly expenses, all while keeping the building's elevator communication system code compliant.  
The difference is that with Kings III, making sure the phone works is just the start. The hardware is just one component of the service which includes equipment, installation, lifetime maintenance and 24/7/365 professional monitoring by our Advanced Emergency Medical Dispatch (AEMD) and HIPAA certified emergency dispatchers, all for one low monthly fee. While cost savings is great, it is really our highly trained dispatchers and benefits not commonly offered in the security space that sets us apart and helps us help you mitigate risk and liability. 
So, not only should elevator phones be simple, they can be. Think this is an anomaly? Think again. We have had two such cases with new customers in San Diego and another in Los Angeles all in the same month. We encourage you to take a closer look at your telephony bills and please don't hesitate to reach out to us for help in doing so. Think this sounds great, but not using landlines? We offer cellular service as well.  
This guest blog post was provided by Jennifer Burks, New Market Launch Specialist, Kings III. Kings III is an ETL Listed Central Station, providing code compliant all-inclusive emergency help phone solutions for buildings, tenants, and visitors. Visit www.kingsiii.com to learn more about their services.
Subscribe to Our Newsletter