What Is the Value of Clean?

More than ever before, that answer is "priceless." Never before has the world been so knowledgeable about the critical role played by cleaning professionals in the areas where people live, work, learn, and play.
Many businesses are poised to open up workplaces in the coming months, and many workers are experiencing understandable anxiety surrounding the return. Whether your facility is fully in-person, partly remote, or determining how to evolve, CCS Facility Services can support you in the next normal.
CCS Facility Services provides commercial janitorial and building maintenance services across the Western United States. By providing both services, we're able to do more for our customers, creating custom solutions to meet specific needs. With every interaction, we strive to live our core values: Accountability, Commitment, Continuous Improvement, Excellence, and Professional Integrity.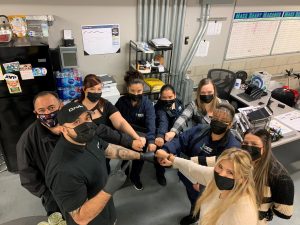 The foundation of our business is our people. Our frontline teammates demonstrate our core values every day in the way they care for customers. Our retention strategy is to recognize, invest, and promote from within. Most of our supervisors and account managers came from the field, so they know what customers value and what staff need to be supported. From Employee of the Month to On The Spot recognition, CCS honors our incredible staff on a regular basis – and we love when clients join the celebrations!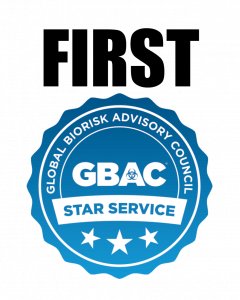 Cleaning for health is one of the most important strategies facility managers can employ to take care of the people in your building. As a partner to thousands of businesses, it's our job to help you identify and implement ways to boost your facility's defenses. This can happen in every space, from access points and open lobbies to meeting rooms and individual offices. As the first company in the world to earn GBAC STAR™ Service accreditation from the Global Biorisk Advisory Council® (GBAC), CCS' expertise in preparation for and response to infectious disease situations is validated by the global expert.
Buildings and the systems that keep them running are complicated. There are many maintenance issues that can impact the health, safety, and comfort of building occupants. Your facilities engineering partner needs to not only address these problems as they arise but to anticipate and prevent them through planning, expertise, and skill. We know that when maintenance falls short, it's a reflection on building management. That's why CCS Engineeringmaintains a high bar for ourselves in delivering excellent service.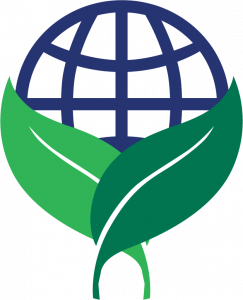 Sustainability and green cleaning are incredibly important to CCS – in fact, "green" is part of our logo! Four of every five commercial cleaning providers have a "green clean" practice, but what does that actually mean? For CCS, sustainable cleaning practices go well beyond selecting the best, most environmentally friendly products and equipment. It means developing protocols and processes committed to health, safety, and environmental stewardship; a management commitment to consider sustainability in every aspect of our business; and an investment in top industry resources. We are a member of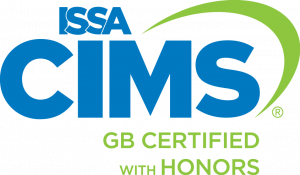 the US Green Building Council, and we are CIMS-GB (Green Building) certified, which provides a direct compliance option for the "Green Cleaning Policy" LEED prerequisite for our customers seeking LEED credits. In fact, CCS is among the few cleaning providers globally to hold CIMS-GB with Honors designation.
We regularly pursue opportunities to improve our industry knowledge and understanding of all needs faced by the facilities we serve. We have a WELL AP on staff to support customers pursuing building wellness accreditation; more than 20 of our staff are Fitwel Ambassadors; and we have more than 200 GBAC Trained Technicians certified with deep knowledge about cleaning to mitigate for infectious diseases.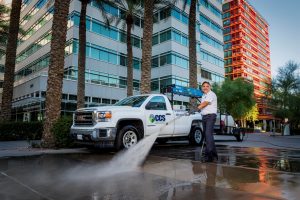 CCS Facility Services has deep roots in Southern California. We pride ourselves on exemplary service and we never stop learning. Plus, we have spent the last 12-plus months getting the deepest level of education and training to deliver the highest quality clean to our customers and we have the third-party validation to prove it.
We never slowed down during the pandemic, and we want to help you and your teams have confidence about returning to the workplace, whether you serve employees, tenants, visitors, patients, and anyone else.
Let's get to work.
This guest blog post was provided by Julie Hogan, Director of Marketing and Communications, CCS Facility Services. To learn more, visit their website at https://ccsbts.com.
Subscribe to Our Newsletter