LAFD Chief Reg 4 Program Needs to be Overhauled
Building safety, most especially maintaining fire protection equipment, is an integral part of managing commercial properties.
However, personnel in the Los Angeles Fire Department (LAFD) that oversees the Chief Regulation #4 Program - which regulates fire life and safety - is scarce. Moreover, the program as a whole is vastly in need of an update. Without broader consideration, LA fire systems will not be equipped to handle future public safety concerns.
What is Reg 4?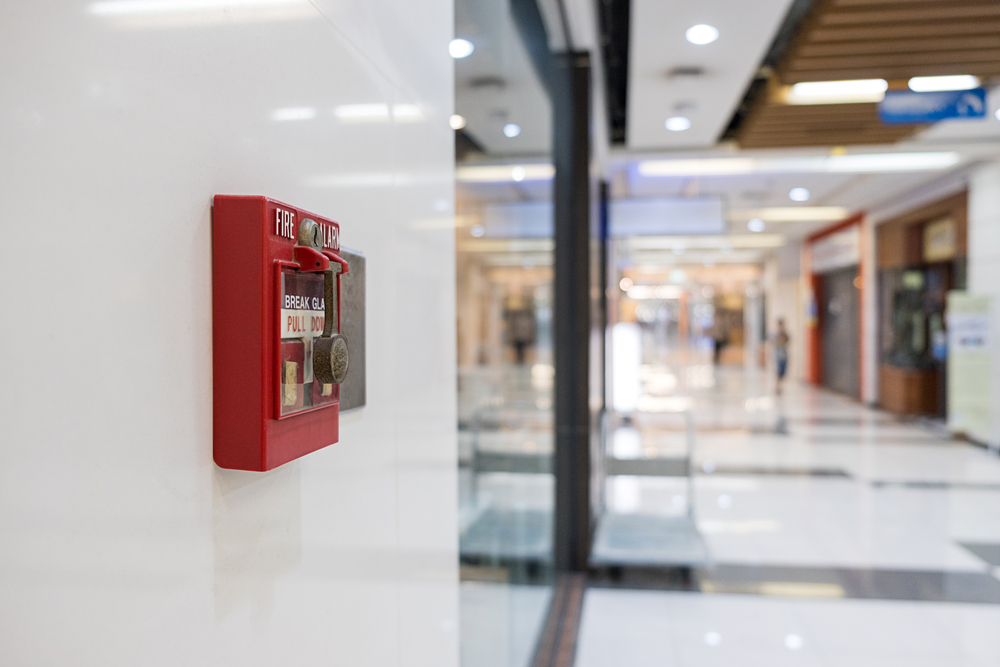 In 1967, the Los Angeles Fire Department (LAFD) created a set of rules that would eventually develop into the Chief's Regulation #4 program. Also known as Reg 4, this program oversees the requirements for periodic testing and repair of fire protection systems and equipment.
It is intended to ensure that imperative fire equipment is in proper condition according to the fire code. Therefore, Regulation #4 can be understood as a program that ensures all Los Angeles buildings and systems are ready for any unforeseen fire outbreaks.
What needs to be tested?
According to Reg 4, fire protection systems and equipment need to be tested at different intervals.
The following need to be tested annually:
fire alarm systems,
automatic elevators,
central station signaling systems,
emergency and standby power systems,
emergency voice alarm signaling systems,
fire escape assemblies,
fire pumps,
gas detection systems,
and smoke management systems.
The following need to be tested every five years:
fire sprinkler systems
and standpipe systems.
Certainly, Reg 4 is a crucial program for both property owners and the public. Absent these regulations, properties would not be prepared for any unforeseen fire hazards. That is to say, without Reg 4, fire systems would likely degrade and be ill-equipped to protect the general public.
However, there are noticeable implementation issues associated with the Reg 4 program. Without addressing these shortcomings, Los Angeles properties will be more susceptible to fire outbreaks.
What are the current issues with Reg #4?
A lack of funding:
Foremost, the biggest barrier to implementation of Reg 4 is a lack of funding. In particular, the Fire Department only allots one full-time inspector to oversee the program. To put this in perspective, there are tens of thousands of fire systems throughout Los Angeles, each with their own unique variations.
As such, it is virtually impossible for only one inspector to oversee the entire program.
Outdated testing requirements:
Moreover, there needs to be a reconsideration of the certification process. To make up for the lack of City personnel available to test equipment, the LA Fire Department allows individuals to become certified as "testers". These testers are able to then check fire systems in place of the Fire Department.
However, what makes Los Angeles unique in this regard is that testers must go through a certification process established by the City. Unlike other cities, Los Angeles maintains this specific process for quality control purposes.
Unfortunately, this certification process has various shortfalls.
First, it is a costly process, which discourages people from seeking certification. And, it's important to note that this is occurring during a time where Los Angeles is in need of more fire equipment testers.
Second, there aren't enough education and training requirements. As it stands, a tester that became certified 30 years ago does not need to be retrained or recertified to handle modern systems.
Expensive applications fees:
One final issue related to the current Reg 4 program is the general fees associated with the application process. In particular, property owners must pay for each individual system in their building - with some properties having hundreds of systems, this can cost building owners thousands.
However, the issue isn't necessarily with the fees themselves. In particular, the glaring problem with these fees is that they don't go to improve the Reg 4 program. Instead, they go to the general fund, even though Reg 4 is in dire need of additional support.
What Reg 4 reforms are needed?
Without a doubt, Reg 4 is critical in that it fosters a culture that encourages fire/life/safety concerns and measures. Not only that, but the program is also an invaluable tool that prepares thousands of Angelenos for any fire disasters that may occur in the future.
However, as it stands, Fire Reg 4 does not have enough support from the City. As such, here are a few proposals that would serve as a starting point in improving the program.
First, Reg 4 needs more funding. Even with the City being tight on its budget this year, there are other avenues the Fire Department can look towards in improving Reg 4 revenue.
Specifically, the Department could begin using the application fees solely for improving the Reg 4 program. In this sense, these fees would be productively circulated back into Reg 4, which benefits both property owners and the city.
Second, there must be updated certification requirements that mandate more education qualifications. In effect, this would improve the quality of testers and therefore make Los Angeles more prepared for fire hazards.
Above all, a Reg 4 committee would be instrumental in ensuring the program thrives for years to come. Specifically, a committee made up of building owners, city officials, and testers would drive the program in a better direction in the future.
Get Involved
Few other stakeholders rely on the fire department more than the BOMA/GLA members. As such, we urge you to involved with our Codes and Regulations Committee to discuss these issues with the Los Angeles Fire Department.
And, to learn more about our advocacy work with the fire department, click here.
Finally, if you have any inquiries regarding this Fire Chief Regulation #4, email cperez@bomagla.org.
Subscribe to Our Newsletter