Who Must Provide Lactation Accommodations?
Controversial yet widely supported by legislators, new laws regarding lactation accommodations in California have been brought to the State Legislature over the past few years.
These laws could potentially require burdensome changes to your buildings. For this reason, BOMA Cal has worked diligently to minimize the impact these new laws might have on commercial real estate.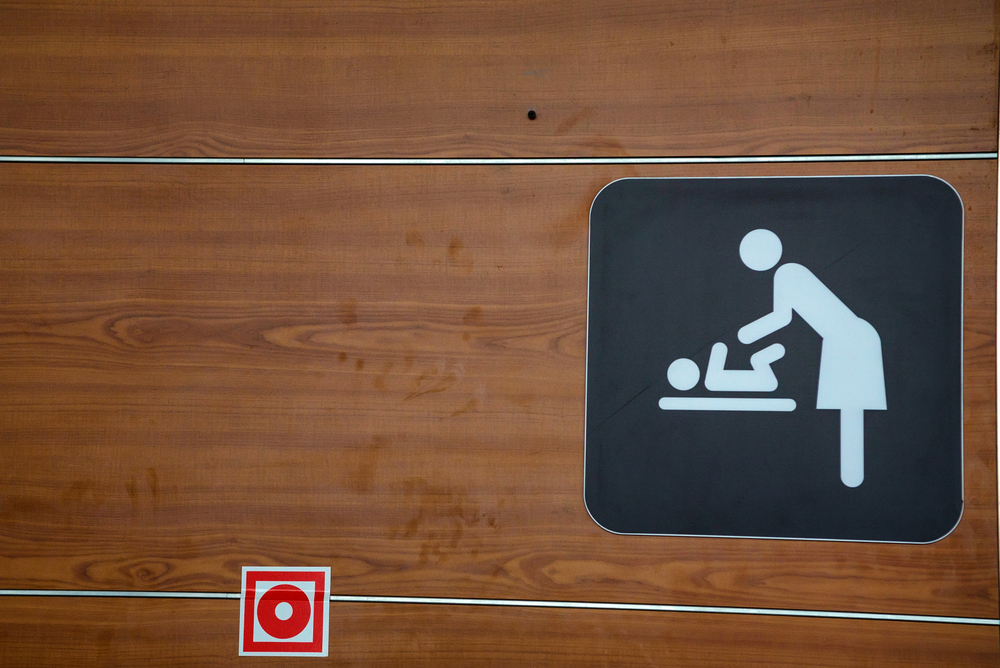 When did lactation accommodations begin?
The beginning of legislation regarding lactation accommodations is found in the Affordable Care Act, when it was signed into law on March 23, 2010. This federal law requires that employers provide "reasonable break time for an employee to express breast milk" within one year of her child's birth.
The location for this must not be the bathroom, but it could be a temporary shelter. The frequency and length of such breaks may vary, but such breaks do not have to be paid.
This is required for employers and employees covered by the Fair Labor Standards Act, unless a business has fewer than 50 employees and can demonstrate that compliance with the provision would impose an undue hardship.
When President Trump first took office in 2017 and after his frequent promises to repeal the Affordable Care Act, California lawmakers took steps toward protecting these standards in California.
Lactation Accommodations' History in the California Legislature
The legislative history becomes more complicated here; there have been multiple bills, some passed, some vetoed, regarding these accommodations. These include AB 1976, SB 937, and SB 142.
AB 1976
AB 1976, the New Mother's Lactation Accommodation, was signed by Governor Jerry Brown in 2018.
Monique Limon authored this bill that mandates what is already standard across the country in the Affordable Care Act. She wanted to ensure that California retained Obamacare standards regardless of the future of the federal law.  It again requires that lactation accommodations are not held in the bathroom, but it could be a temporary space.
BOMA Cal, of which we are a part, worked collaboratively with Limon to ensure that the bill took into account the realities of buildings and work spaces and kept the responsibility on the tenant rather than building owner.
SB 937
SB 937, authored by Scott Wiener, was vetoed by Jerry Brown in 2018 for being too similar to AB 1976. Again, it enforced the same requirements as the Affordable Care Act with no outstanding changes.
SB 142
On the other hand, SB 142 was the new bill authored by Wiener being addressed in 2019 with a new Legislature and a new Governor. This bill requires prescribed features in lactation accommodations, such as a sink and refrigerator, and requires the Building Standards Commission to design a guidance document.
It is very important to note that it requires that lactation facilities be built standard in new construction. Originally, the bill was going to make these standards part of the building code in existing properties, putting the onus on commercial property owners and managers. This would have made expensive, burdensome standards that were unnecessary.
However, BOMA Cal successfully advocated to make the bill general to the Building Standards Commission instead. We removed the sharp teeth from this bill, turning it into a guidance.
Known as the Lactation Accommodation Bill, it has passed through both the Senate and the Assembly and has been signed by the Governor.
To find out more about our legislative priorities, click here.
Opportunity to Adapt Office Space
These bills are quite burdensome for employers and exposes employers to potential litigation traps. It is important to note that even with BOMA Cal's successful advocacy, BOMA/GLA was opposed on SB 142.
However, since these adjustments are mandated by law, the present moment could be a great opportunity to adapt your office space to compliance. During the pandemic crisis, many of your tenants have moved to working remotely. Therefore, you would not have to move tenants out to perform necessary construction.
Subscribe to Our Newsletter