Los Angeles Moves to Ban 54 Homeless Encampments Throughout the City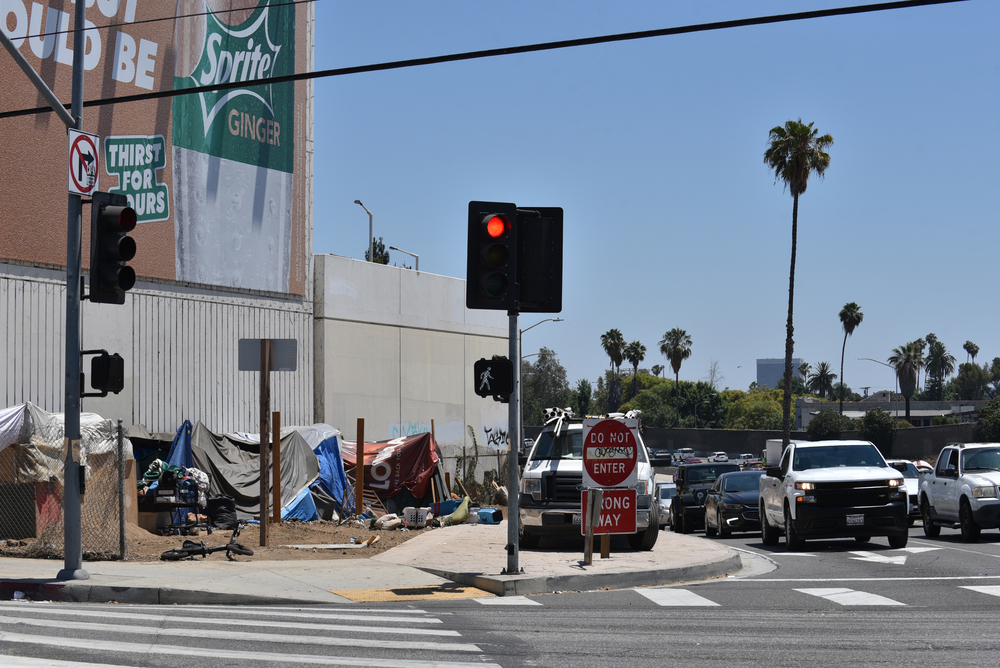 In lieu of a new city law prohibiting homeless encampments in sensitive public areas, the Los Angeles City Council unanimously passed a follow-up law banning 54 homeless encampments throughout Los Angeles.
The original law passed in July restricted individuals from sitting, sleeping, or placing tents in the public right of way. However, the law also requires the City to designate specific areas through legislative action, and give homeless communities two weeks' notice through official signage.
The 54 sites in question are in proximity to either parks, schools, underpasses, or shelters in Council Districts 2, 3, and 15.
These developments come as residential and commercial areas throughout the city have been impacted by the increased presence of encampments. In one example, businesses in Koreatown have felt the economic toll of encampments, which has led to reduced foot traffic and interest by community members.
The Council also moved to expand outreach and support for homeless individuals in these sites, rather than rely on forced removal alone.
Furthermore, according to the Los Angeles Times, the 54 encampments in question represent only half of the total number of encampments being considered.
BOMA/GLA's work with the People's Concern
In closing, we'd like to highlight the People's Concern, a countywide organization that provides 360-degree services for individuals experiencing homelessness.
90% of the individuals that are helped by the People's Concern do not end up back on the street. That statistic drops to 40% for individuals who go through housing without services.
Click here to learn more about their work and how to support the organization. In addition, click here to learn more about BOMA/GLA's involvement with the organization.
Subscribe to Our Newsletter