Eric Garcetti Tapped for Ambassador to India – What's Next for Los Angeles?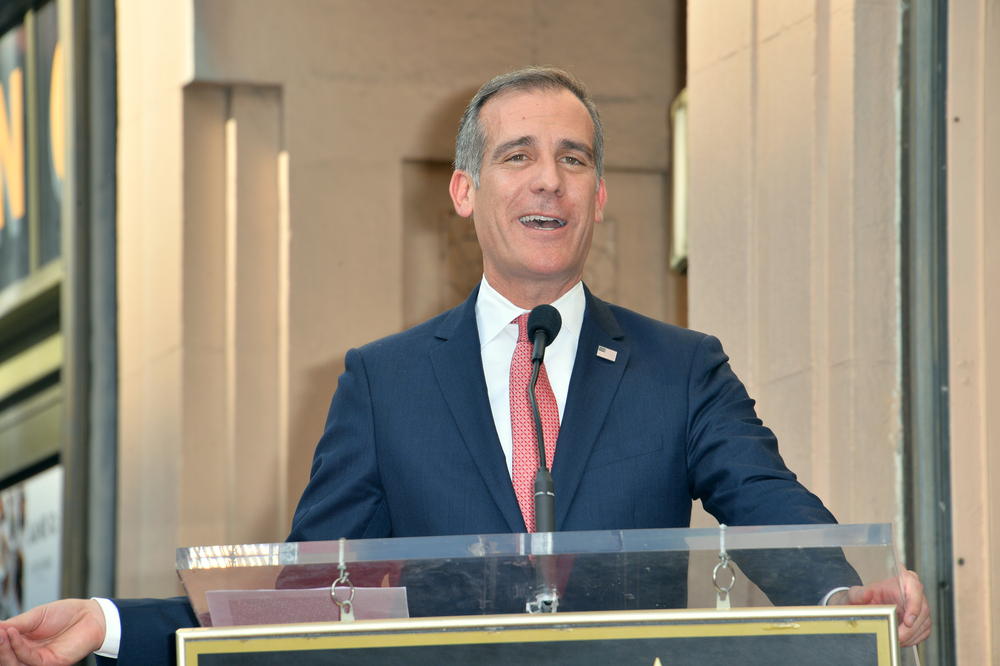 After weeks of rumors and uncertainty, President Joe Biden Friday nominated Los Angeles Mayor Eric Garcetti as Ambassador to India this week.
If confirmed, Garcetti will depart his post as Mayor, following a long and turbulent political moment in Los Angeles' history.
Mayor Garcetti has long grappled with pressing social and economic issues during his time in office: They ranged from burgeoning homelessness crisis, to housing unaffordability, to public transportation, and - most recently - COVID-19.
Once confirmed as Ambassador to India, Garcetti will have to engage with a country whose political and healthcare system are under severe pressure from COVID-19.
However, confirmation by the Senate would still take anywhere from weeks to several months.
Until then, there are questions about who will act as Mayor following Garcetti's departure. The decision about who will follow Garcetti will be an important one, and will influence the trajectory of the City's path toward economic recovery following COVID-19.
Under the City's charter, the current City Council President, Nury Martinez, would assume the Mayoral vacancy in the short-term. However, with Councilmember Martinez considering a 'serious' run for the Mayor's office in 2022, the situation gets more complicated.
Council has the obligation to ultimately choose whether to call for a special election to fill the seat or appoint an Interim Mayor to serve out the duration of Garcetti's term.
If Council decides to initiate a special election to decide who would finish out Eric Garcetti's term, which is set to finish in December 12th, 2022, it could throw our city into immense political turmoil.
After all, a number of City officials are also currently in the race for the Mayor's office.
Notable figures include Councilmember Joe Buscaino and City Attorney Mike Feuer. Furthermore, Councilmembers Mark Ridley-Thomas and Kevin de León may also potentially run for Mayor.
The Primary for the Mayor's race is scheduled for June 7th, 2022, and the general election is set for November 8th, 2022.
Subscribe to Our Newsletter