Mike Bonin Next to Face Tsunami of Recall Elections Heading to Los Angeles County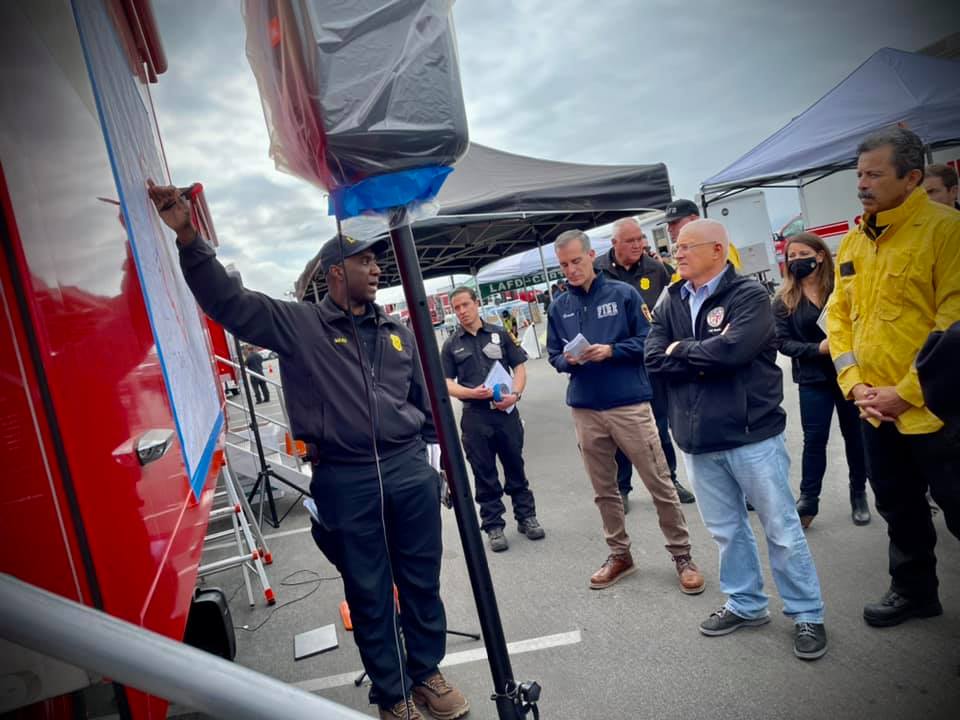 Over the past year, frustrations related to the pandemic, the economy, and other social issues have led to the development of various recall efforts - many of which will impact several offices in Los Angeles. Should these efforts succeed, they will likely contribute to the turbulent state of our local politics.
Whether or not these efforts are justified, the unprecedented number of recall campaigns is certainly a concern, and will direct the future of partisanship and policymaking in our LA.
Los Angeles City Councilmember Mike Bonin
Councilmember Mike Bonin is the latest of public officials to have been served a recall notice, due to growing demands from Council District 11 residents on the issues of homelessness in the district.
"Under Mike Bonin's watch, the humanitarian crisis of the homeless population is growing exponentially. Tax payer money is squandered. Fires. Struggling local businesses. Crime is rampant and rising. Neighborhoods and schools are unsafe. We feel afraid to visit public beaches and community parks", said the Recall Bonin 2021 group.
The group also argues that the rise in homelessness in Venice has led to increased encampments and crime rates. Others criticize Councilmember Bonin for planning to use some recreational sites for housing and shelter.
In response, Councilmember Bonin has called the recall effort "an extravagant waste of taxpayer money", as he already would face re-election later this year.
The recall campaign must gather at least 27,000 signatures. The Councilmember has until July 6th to respond to the recall effort.
Los Angeles City Councilmember Nithya Raman
Nithya Raman, Los Angeles Councilmember for Council District 4, is the most recent local official to have been served with a recall notice.
On June 9th, a recall committee known as CD4 for CD4 served an official notice - stating their intent to gather signatures in an effort to remove her from her post in City Hall. According to their website, the CD4 for CD4 committee points to Raman's alleged lack of political experience, far left ideologies, and rise in crime.
In response to the recall efforts, the Councilmember said that she is focused on her "broad progressive agenda" — helping renters, small businesses and people experiencing homelessness, among others – according to the Los Angeles Times.
As per guidance from the City of Los Angeles, the CD4 for CD4 committee would have to gather at least 27,448 unique signatures from Council District 4 residents between July and November to trigger a recall election.
Council District 4 spans from across Hancock Park, to Sherman Oaks, and Silver Lake.
Los Angeles County District Attorney George Gascón
Having beat incumbent Jackie Lacey last November, LA County District Attorney George Gascón has faced swift opposition from law enforcement agencies and prosecutors for his lax approach to criminal justice and reduced sentencing.
The recall campaign "Victims of Violent Crime for the Recall of District Attorney Gascon" has criticized George Gascón for prioritizing criminals over victims. They cite several of his policies, which include:
Limiting sentences
not hearing certain cases
ending the prosecution of juveniles as adults
ending the death penalty
"George Gascon's failure to protect our most vulnerable communities is a complete dereliction of his foremost duty as a District Attorney, and he must be removed from office immediately before he can do any more damage," said Tania Owen, Co-chair of the campaign effort.
By October 27th, recall proponents must collect over 579,062 signatures from LA County residents. If enough signatures are gathered, LA residents can expect a recall election in 2022.
Why These Recall Efforts Matter
Councilmember Raman and District Attorney Gascón are not the only officials facing the possibility of a recall. Governor Gavin Newsom is preparing for a heated recall election this November.
Similarly, LA County is exploring options to remove their Sheriff, Alex Villanueva.
Furthermore, both Nithya Raman and George Gascón have only served about six months in public office, having won their November 2020 elections. With how early both officials are in their respective tenures, Angelenos should be wary of this emerging recall fever.
At BOMA/GLA, we have longstanding history of working with all local officials - including those we have disagreements with. Instead of focusing solely on differences, we engage in dialogue and cooperation to ensure the best outcome for property owners and managers.
Recall elections should be a legitimate tools in the democratic process. However, overusing this method risks undermining its importance, and will only fuel partisanship in our local system.
Subscribe to Our Newsletter