LA City to Introduce Permanent Al Fresco Dining Program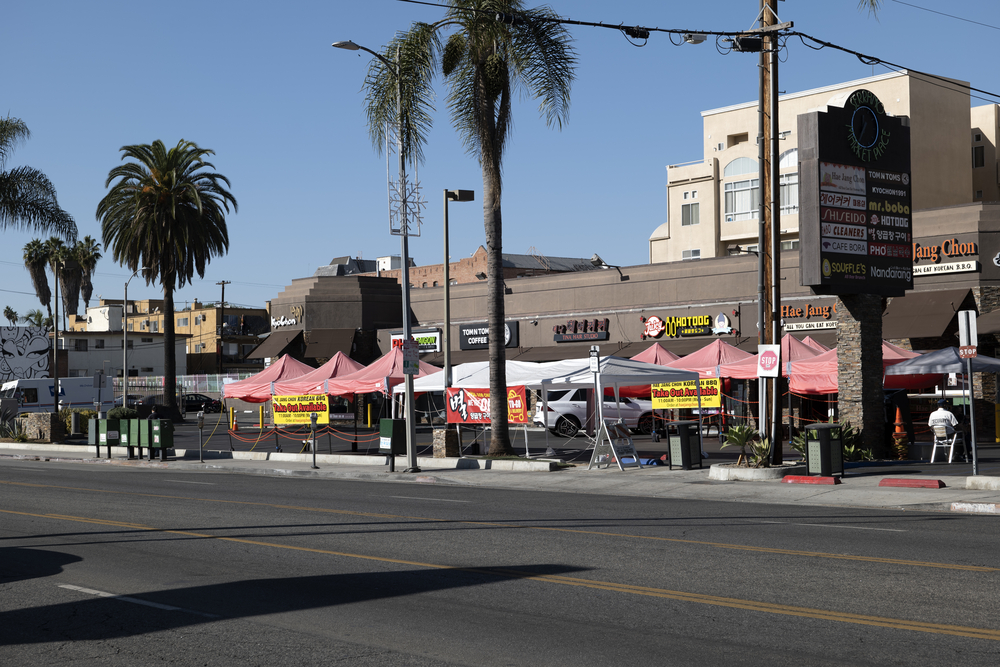 Earlier this week, the Los Angeles City Council voted to begin the process of making the COVID outdoor 'Al Fresco' Dining program a permanent, staple component of Los Angeles' food and beverage industry.
The program, implemented in May of 2020, set out to alleviate the burden of public health orders by allowing outdoor service, albeit at a limited capacity.
After a wave of support by restaurant owners, 14 City Councilmembers on Wednesday voted to instruct relevant City departments on drafting recommendations on how to make the Al Fresco Dining program permanent once social distancing mandates have been lifted.
The Department of Transportation, along with the Bureau of Engineering, is set to report back within 60 days on an Al Fresco Program that allows for a streamlined outdoor dining permit process, and will include eligibility criteria, as well as safety and infrastructure requirements.
The motion also will examine how to possible expand Al Fresco dining into streets in areas where possible, similar to San Pedro's Outdoor Dining Program. This would include outdoor seating in parking spaces, and in some cases, the entire street. To this end, the City is committed to giving restaurants to exclusive use over the public right-of-way.
The permanent Al Fresco program is part of Mayor Garcetti's new budget proposal, which hopes to expand on support for small businesses and homeless communities.
Los Angeles County is currently in the less restrictive COVID-19 Yellow tier, and the state hopes to fully re-open by June 15th.
Subscribe to Our Newsletter