Reopening CA Survey- We Want to Hear From You!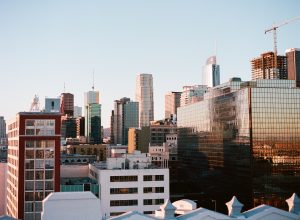 What Keeps You Up At Night?
We recently sent out a survey asking members to let us know "what keeps you up at night." These concerns can be about anything affecting our community, from COVID-19, to industry re-openings, even the homelessness crisis.
We're off to a good start, but need additional responses for the survey to be truly representational.
How We Can Best Serve Our Members
The best way to serve our members is to understand your challenges. Based on your responses, we will provide webinars on current topics, and checklists and guides that you need right now. We can also point you to current resources that you may be unaware of. You have been great at providing your needs as we traversed the COVID-19 pandemic this past year.
Because of your help, our Coronavirus Resource Center has been the #1 source for building guidelines, safety protocols, and re-opening measures. We want to extend the same caliber of resources to other issues affecting our community.
How to Submit Your Responses
The reopening the Los Angeles community is approaching quickly. Correspondingly, the reopening of the economy brings on new challenges. Help us help you by filling out our short survey using this link.
Please respond to the survey by Thursday, April 22nd at 5 pm. As always, we appreciate your continuing support. Let us know if you have questions.
Contact us at: info@bomagla.org.
Subscribe to Our Newsletter