LA County Moving to Less Restrictive Orange Tier Due to Declining COVID-19 Cases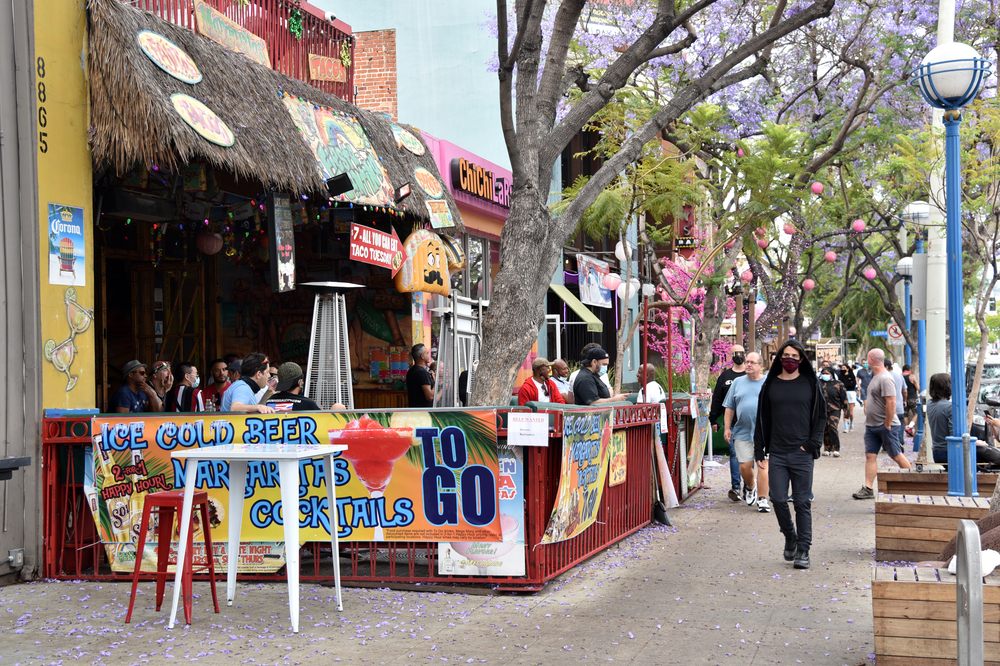 On Tuesday, the California Department of Public Health announced that the County met the requirements to begin moving down into the less restrictive COVID-19 'Orange' tier.
Due to a reduction in daily COVID-19 cases, the County expects to transition from the Red tier to the Orange tier starting Monday, April 5th. Under California's Blueprint for a Safer Economy, Counties may move to the Orange Tier if it has a daily case rate of 3.9 per 100,000 residents for at least two weeks and a test positivity rate of less than 4.9%.
According to data from the state, Los Angeles has a daily case rate of 3.1 per 100,000 residents and a test positivity rate of 1.5%.
LA County already moved down to the Red tier on March 17th, allowing businesses to possibly start expanding their occupancy.
This represented an important step in our COVID-19 journey. And, with vaccines opening to all Californians 16 and older starting April 15th, our economy will be in a better position to expand re-opening efforts.
What industries and establishments are open under the Orange tier
Under the Orange tier, many restrictive regulations will be lifted - permitting some businesses re-open and others to expand their occupancy levels. 3
Retail stores may operate with no occupancy limitations.
Moreover, the following establishments may operate at 50% occupancy (or 200 people, whichever is fewer):
Restaurants
Places of worship
Movie theaters
The following establishments may operate at 25% occupancy: 
Gyms
Bowling alleys
Cardrooms
Personal care establishments, with certain modifications
Wineries, breweries, and distilleries can continue indoors with modifications.
Bars can also open outdoors with modifications, but may not serve food.
Additionally, outdoor live events are permitted only with assigned seating and other modifications. Some smaller amusement parks may operate with 25% capacity or 500 people, whichever is less.
To move down into the last COVID-19 tier, the Yellow tier, a County must have a daily case rate of 1 per 100,000. It is unclear if LA County will reach this tier, however. Other factors to consider are vaccination rates or whether new COVID-19 variants become widespread.
As COVID-19 infection rates drop, local officials should be ready to ensure the development of safe re-entry protocols so that businesses may continue to operate and serve their communities.
Subscribe to Our Newsletter