What You Need to Know About the Potential Gavin Newsom Recall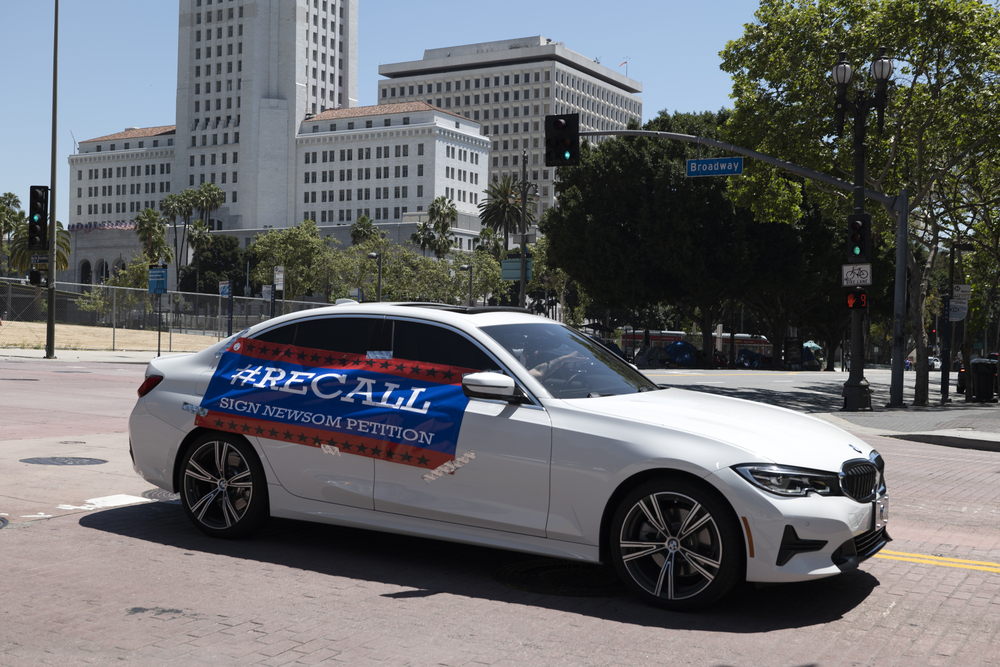 With the COVID-19 pandemic heavily impacting communities, businesses, and local governments throughout California, there have been growing frustrations among Californians - especially with Governor Gavin Newsom.
The Recall Gavin Newsom Campaign, having begun its operations early last year, is nearing its goal of establishing a recall election to remove Governor Newsom from office.
If Governor Newsom were to be removed from office, the transition of power would have long-lasting impacts on California. They include our statewide response to COVID-19, re-opening and re-entry plans, vaccine distribution, and economic recovery.
Here's what you need to know.
The process to start a recall election
On February 20th, 2020, recall proponents issued a 'Notice of Intent to Circulate Recall Election' to the Governor's office. To officially begin a recall election, proponents must present at least verified 1.5 million signatures to the California State Secretary's office.
According to the proponents, 1 million signatures have been gathered. However, the Secretary of State has indicated that only 442,256 signatures have been collected and verified.
Though, with a little under a month until the March 17th deadline, recall organizers are optimistic that they will have enough signatures to meet the threshold.
Once the Registrar of Voters verifies that 1.5 million unique signatures have been gathered, a recall election must take place within 60-80 days.
On the ballot, voters must answer two key questions:
First, whether or not Governor Newsom should be recalled.
If voters say yes, they must choose a replacement for Governor.
The Governor only needs a simple majority of the vote to stay in office. However, if Newsom loses the election, a new Governor will be sworn into office within 28 days of the election.
Reasons for the recall election
According to the official petition, there are several pressing issues that justify Governor Newsom's removal. They are:
COVID-19 response: As California nears 3.5 million confirmed cases of COVID-19, recall supporters argue that Governor Newsom's response has been inadequate. However, with daily COVID-19 cases substantially declining after the winter-surge, voters may be split on this issue.
Economic concerns: Due to COVID-19 and statewide health orders, thousands of businesses have been forced to close, decimating economic corridors and employment opportunities. While Governor Newsom has officially rolled back some restrictions, there are still many challenges to face in order to safely re-open the economy.
Homelessness: Boasting some of the highest numbers in the nation, California has an estimated 150,000 individuals experiencing homelessness. Unsatisfied with Newsom's response, recall proponents want a new fresh approach to the crisis.
Taxes and cost of living: According to The Council for Community and Economic Research, California is the 2nd most expensive place to live in, in part due to population density and high taxes. With costly taxes such as Proposition 15 constantly being introduced - even during the pandemic - recall proponents want more supportive measures.
Although recall organizers are optimistic they will gather the required amount of signatures, supporters will likely have to hold their breath. Newsom won the 2018 gubernatorial election with 61.9% of the vote - a significant 23.8% lead over candidate John Cox.
Additionally, there are disagreements on who should replace Newsom, if he is recalled.
With less than a month to the March deadline, voters will have to be patient to see if the recall campaign can gather the required number of signatures. Depending on Newsom's performance until then, California could see a new Governor and a new response to COVID-19.
Subscribe to Our Newsletter