Your Guide to California's 12 Ballot Initiatives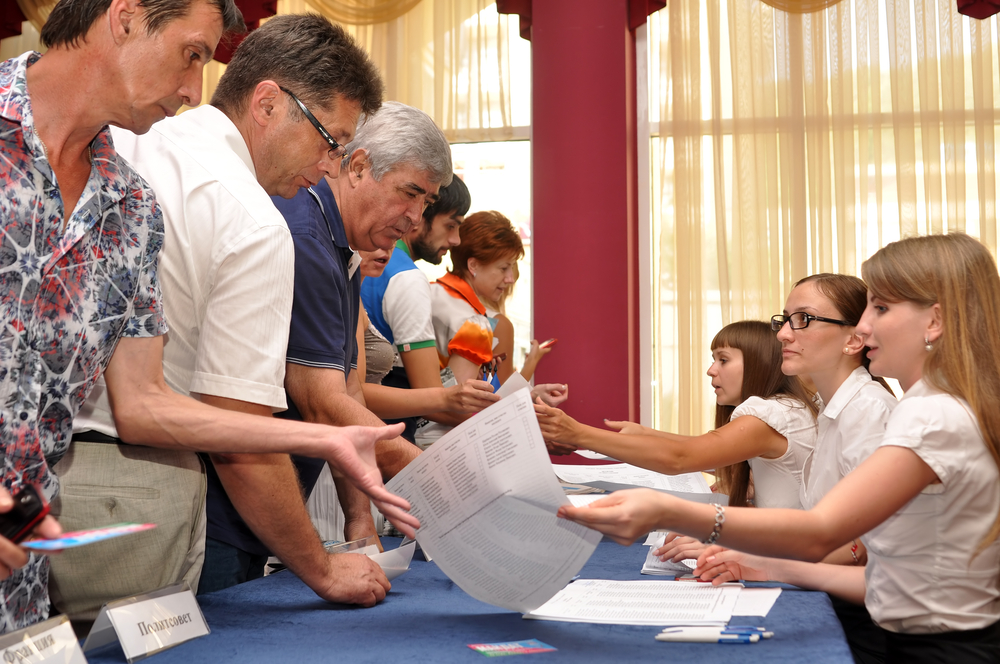 On November 3rd of this year, California voters will have the opportunity to vote on twelve ballot initiatives that will have ramifications for years to come. Significantly, many of the proposed initiatives have been debated for decades and are finally being considered this year.
As such, this guide will serve as a resource to get introduced to the various policy proposals this coming election cycle. Without a doubt, these Propositions will have a substantial impact on issues related to employment, housing, and crime.
And, for relevant ballot initiatives, this article will note how they have a pertinent effect on commercial property management and your assets.
Prop. 14: Increase Borrowing for Stem Cell Research
In short, this ballot initiative seeks to authorize $5.5 billion in state bonds to fund stem cell research, therapy development, therapy delivery, medical training, and research facilities.
This ballot initiative comes straight off an earlier Proposition voted into law in late 2004, which similarly authorized $3 billion for stem cell research. However, due to increased funding demands and shortened reserves, the California Institute of Regenerative Medicine is requesting more bonds.
Notably, this research would go towards treatments for Alzheimer's, Parkinson's, stroke, epilepsy, and other brain and central nervous systems conditions.
Prop. 15: Split Roll Tax on Commercial Properties
To be sure, this ballot initiative will be the most damaging for property owners throughout California.
Specifically, commercial properties will be taxed on average about $11 billion per year. To do this, this ballot initiative would abolish Prop. 13 protections for commercial property owners. In other words, commercial property values would not be frozen at the value when purchased but assessed at fair market value every 3 years.
Consequently, this would create massive and unpredictable tax hikes for many property owners. To be sure, these exponential increases would not only affect landlords but would also affect both tenants and consumers.
Moreover, no language in the initiative directly mandates that this revenue would go directly to classrooms - likely, this revenue would be used to ease the budget deficit.
Due to its destructive economic implications, BOMA/GLA formally opposes this Proposition. To read more about how Prop. 15 will tax billions from commercial property owners, click HERE.
Prop. 16: Affirmative Action
Since 1996, California law has banned preferential admissions and hiring based on race, sex, color, ethnicity, or national origin. Due to judicial decisions that held that diversity was a legitimate concern in the public sector, California voters passed Proposition 209, which outlawed affirmative action.
However, recent social movements and changing perspectives have energized voters into supporting preferential treatment for historically marginalized groups. In particular, Prop. 16 would repeal Prop. 209, and allow public universities and employers to take race and sex into account when making their decisions.
According to their supporters, this ballot initiative would increase diversity in higher education and in the workforce.
Prop. 17: Allow People on Parole to Vote
Current law prohibits parolees from voting; as a result, thousands of citizens outside of prison are still unable to make an electorate decision. To amend this, Prop 17. would allow parolees to vote by allowing people to vote immediately upon completion of their prison term.
Proponents of the ballot initiative indicate that current rates of voter ineligibility affect minorities to a much higher degree. As such, they hold that Prop. 17 would be a better form of rehabilitation that also reduces racial inequities.
Prop. 18: Allow Some Minors to Vote
This ballot initiative is short but would have meaningful effects on youth civic engagement. In particular, Prop. 18 would allow a US citizen that is 17 years old to vote in a primary election if they will be 18 by the time of the next general election.
In effect, youth voters would begin to be more politically aware and involved in their electorate systems. Unsurprisingly, such an initiative was inevitable due to California's high support for voters and civic engagement.
Prop. 19: Tax Breaks for Older Homeowners
To support and encourage older homeowners in switching properties, Prop. 19 would allow 55 years or older to transfer the taxable value of their primary residence to another replacement property.
In effect, this allows older property owners to purchase a new house anywhere in the state without worrying about any sizable tax spikes.
Moreover, these tax breaks would also apply to California residents with disabilities or to victims of wildfires.
And, the measure would establish the California Fire Response Fund. Some funds created by this measure would go towards this fund, with the purpose of hiring more fire suppression staffing to combat Californian wildfires.
Prop. 20: Tougher Measures on Crime
Amidst controversy related to Propositions 47 and 57, which many holds have led to higher rates of crime, this ballot measure would toughen punishments on certain crimes and add more restrictions on parole.
For example, some crimes currently charged as misdemeanors would now be recognized as a felony. In addition, the measure would require some persons with misdemeanors to give their DNA data to the state for records.
While Prop. 20 would likely lead to more felony charges, it would also add additional judicial and correctional costs to the state.
Prop. 21: Rent Control
Residential properties throughout California would see sweeping rent control measures should this ballot initiative pass. Notably, Proposition 21 would allow local governments to create rent control measures on residential properties 15 years or older.
On top of this, Prop. 21 would also set caps on rent increases for vacant properties at no more than a 15% increase over three years.
While this initiative has good intentions, BOMA/GLA formally opposes this policy due to its effects on the economy and housing affordability. These tough restrictions on landlords and rental properties would worsen California's housing crisis, which is already hurting due to the COVID-19 pandemic.
Prop. 22: Changes to Employment Classification App-Based Drivers
Hot on the heels of AB5, large rideshare companies like Uber and Lyft are making a final effort to classify their drivers as independent contractors.
As explained here, AB5 required these companies to treat their drivers as full-time employees, and therefore, required them to give full-time benefits. Prop. 22 would exempt app-based drivers from these requirements, and in return, these companies would provide some healthcare stipends and higher wages.
If Prop. 22 fails, there will likely be an increase in rideshare and delivery costs for the consumer. Moreover, rideshare companies would likely have to layoff more employees to afford these benefits.
Prop. 23: State Regulation of Kidney Dialysis Clinics
In short, Prop. 23 would mandate kidney dialysis clinics to have at least one licensed physician on-site for the tests. In addition, these clinics would not be able to discriminate against their patients based on their healthcare coverage.
While this doesn't seem like a huge change, it would create additional burdens on the clinics. Notably, their administrative costs would go up and possibly reduce the available time for treatment and care.
On the other hand, passing Prop. 23 would ensure more equitable kidney treatment for all patients, regardless of income or coverage type.
Prop. 24: More Pro-Consumer Privacy Laws
Proposition 24 seeks to restrict the data that businesses and apps can share and use. For example, under Prop. 24, companies would not be able to share sensitive personal information, such as race, ethnicity, biometric information, location, and more.
This ballot initiative would also establish the California Privacy Protection Agency to implement and enforce these consumer privacy laws. Certainly, the pressure for Proposition 24 has been long overdue; with apps like TikTok and Facebook under pressure for selling user data, this law seeks to protect consumer privacy while on the web in California.
If Prop. 24 is passed, consumers would have more freedom and security when browsing through the web. Specifically, users would be able to limit businesses' use of their personal data.
Prop. 25: Cash Bail Bonds
This ballot initiative is unique in that it is a referendum on whether or not California will support a cash bail system. In other words, this ballot initiative will ask California voters whether or not they want their criminal justice system to use a cash bail system.
In summary, a cash bail system allows those not yet convicted of a crime to leave detention if they are able to pay a certain sum of money. In theory, this system strengthens accountability, as those released would have to return to their trial date to be refunded the total amount.
If California voters reject a cash bail system, it would be up to judges to conclude who can leave detention. According to activists, this would ensure more equity in the judicial system, as many don't have the finances to pay cash bail.
However, according to supporters of a cash bail system, cash bail facilitates accountability and ensures that people return to trial.
Subscribe to Our Newsletter