Your Guide to California State Legislative Races
It seems as if California won't vote any direction other than Democratic. It has even been dubbed the most reliably blue state in the Electoral College.
This is important to commercial real estate because the party in power determines the Legislature's agenda. The current Legislature is considering bills jeopardizing dual-agency, tackling homelessness, reforming CEQA, and clarifying AB-5.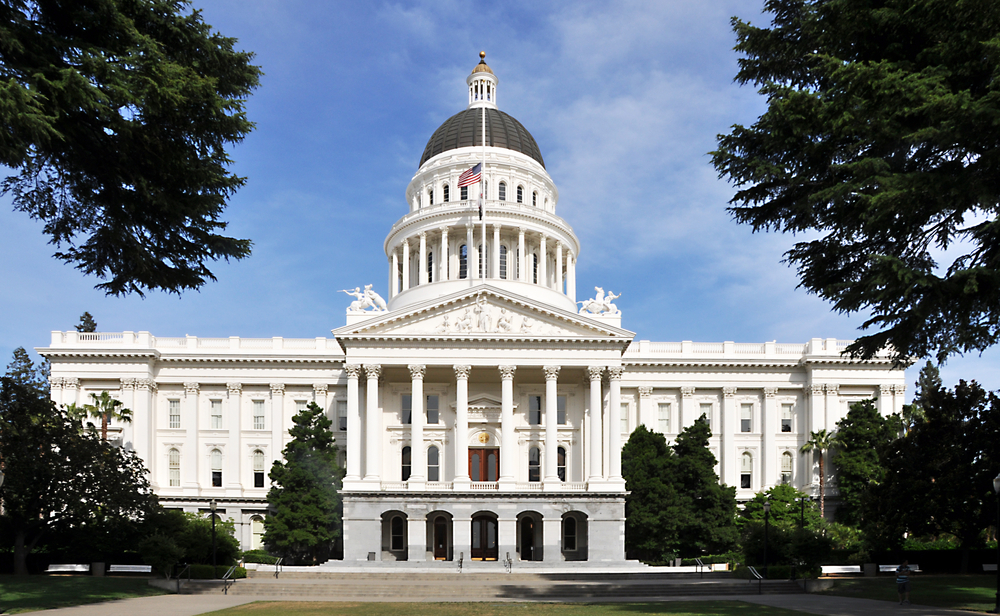 In 2020, Democrats had to work even harder to hold onto their seats, with a handful of them flipping to red.
And, to set the stage for this election cycle, voters have clear policy concerns. Chief concerns include health concerns related to the COVID-19 virus and opposition to higher tax increases.
Moreover, voters across party lines give low approval ratings to Congress, and only 24% of California's likely voters approve of Congress's work. As such, this could bring dynamic changes to the State Legislatures.
The State Senate
The Senate will have 20 of its 40 seats available in 2020. They will elect members to the odd-numbered districts.
Currently, the Democrats hold the super-majority. In the March 3rd primary, there were many seats up for election that had tight races. 6 districts have termed out incumbents, which opens the window for a new wave of candidates to step in.
District 5 (San Joaquin Valley)
The vote in Stockton didn't see a candidate receive a majority. The runoff on November 3rd will be a showdown between Democrat Susan Eggman and Republican Jim Ridenour. With a slight lead, Susan will push for progressive issues while the more established Jim Ridenour will ride on his former experience as Mayor. This could be a seat to flip red in 2020.
District 13 (Silicon Valley)
Democrat Josh Becker is narrowly leading in the primary against Republican Alexander Glew - notably, both candidates are relatively new to state politics. The district has been long-held blue, so the November general election could show a shift in voters.
District 19 (San Barbara)
Democrat Monique Limon, a well-seasoned assemblymember, won 60% of the vote in the primary on March 3rd in a race against Republican Gary Michaels. Limon will fight to keep the seat blue in November.
District 23 (Inland Empire)
The race is tight right now between the candidates of each Party from the March primary vote. Democrat Abigail Medina has 28% of the vote, while Republican Rosilicie Bogh has 25% of the vote. With both candidates expressing strong interests in education and taxes, the runoff race will be important to watch in the fall.
The State Assembly
The Assembly elects each of its 80 seats every two years. There aren't any members close to being termed out, but many are planning moves to other legislative bodies.
District 13 (San Joaquin Valley)
Susan Eggman is running for the State Senate, however, her seat will remain blue. Currently, Carlos Villapudua and Katherine Miller are vying for the seat; both have served on the San Joaquin County Board of Supervisors and are expected to advance healthcare access.
District 34 (Bakersfield)
Incumbent Jay Obernotle is running for the United States Congress. The seat will not flip because Republican Vince Fong won the primary with 72% of the vote.
District 36 (Antelope Valley)
A district that is important for LA will remain red, even with many Democrats running against incumbent Tom Lackey, who is focused on economic growth and public safety.
District 38 (San Fernando Valley)
Incumbent Christy Smith was recently elected in 2018, but she will be running for the Congressional seat opened by Katie Hill with her resignation. The district will flip back to red, with a runoff in November putting two Republican newcomers - Lucie Volotzky and Suzette Valladares - against each other.
District 55 (Orange County)
The November 3rd runoff election for this district is expected to go right. Currently, incumbent and Republican Phillip Chen has 56% of the vote, while Democrat Andrew Rodriguez has 44%. Should Philip win, Orange County would see continued focus on public safety, while a victory by Andrew would shift focus on education and homelessness.
District 64 (South LA)
There was a possible scandal with the incumbent in this district, as his chief of staff is being investigated for sexual harassment. However, Mike Gibson will remain in office after having received 74% of his reelection vote.
General Voting Trend in California
While it remains important to monitor the close races and potential party flips, there is a general trend for how Californians function during Election Day. The coastal, more densely populated regions remain Democratic, while Republicans have the power in the rural areas and the Inland Empire.
In the 2016 election, it was not surprising that the U.S. House of Representatives gained 8 seats from Republicans mostly in suburban coastal areas of Orange and San Diego Counties.
President Trump is overwhelmingly unpopular in California, including in historically Republican areas. This has reduced their seats in the State Legislature and has made it difficult for them to regain seats during his reelection year.
How will the 2020 elections impact you?
The biggest issue for commercial real estate that will come up this election cycle will be split roll. The November 2020 initiative changes the way property taxes are assessed for commercial real estate, which would increase costs for virtually every business and consumer in the state.
The heavy single-party dominance will bring strong support for changing the property tax, which was previously a third rail in state politics. It will definitely draw sides on the campaign trail come fall.
Also, it does not help that 54% of likely voters are unhappy with the direction California is going. The fight to keep Prop 13 intact will have to focus on seats that could flip in favor of the commercial real estate.
To find out more about BOMA/GLA's other legislative priorities for your building, click here.
Fighting Split Roll
BOMA/GLA is taking the fight against Split Roll very seriously. Click here to donate to and learn more about the Industry Defense Fund that supports our advocacy efforts.
Subscribe to Our Newsletter