City of LA and Metro Open New Bus and Bike Lanes on Major DTLA Streets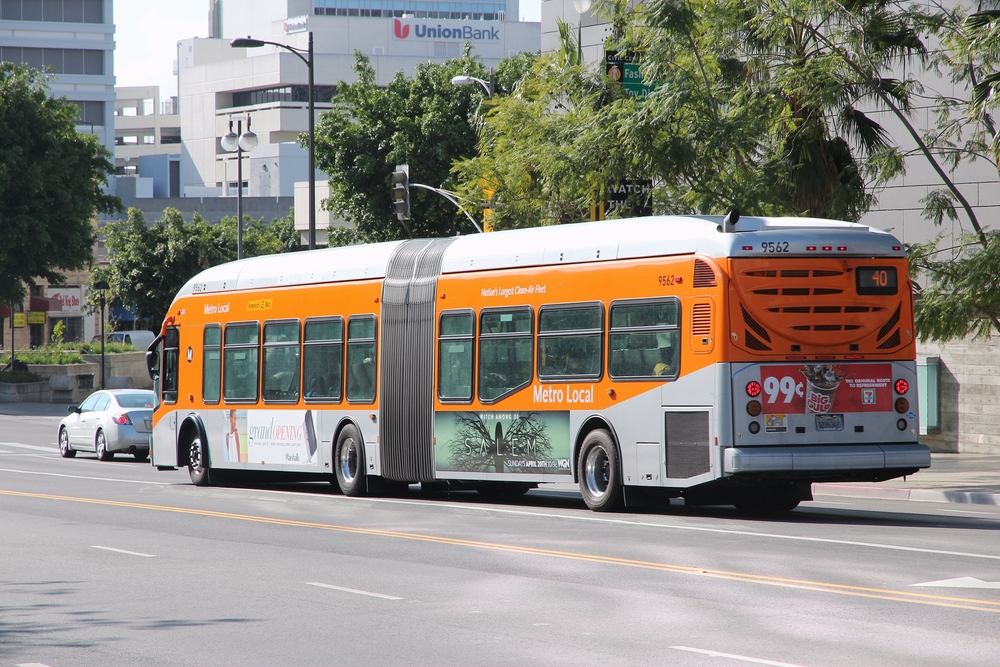 Since the start of the COVID-19 pandemic, city officials have been looking at ways to re-think their approach to public transportation platforms.
Now, dedicated bus lanes and bike lanes have officially opened in Downtown Los Angeles. To be sure, these lanes seek to prioritize the public right of way over private transportation.
The lanes were created by a partnership between the LA Department of Transportation (LADOT), StreetsLA and Metro along 5th Street and 6th Street between Flower Street on the west and Central Avenue on the east.
And, while special bus-only lanes span the entire corridor, protected bike lanes run only from Spring Street to Central Avenue.
Moreover, Phase 2 of the project will bring greater transportation changes in the coming months. Specifically, Metro will look at extending the bus-only lane westbound on 5th Street from mid-block to Flower Street. Additionally, the City will implement a signal queue jumper, which will potentially reduce congestion in various intersections.
Phase 2 is expected to be completed in Spring 2021.
Bus lanes MUST be carefully considered in major business thoroughfares - more advocacy to come
BOMA/GLA's Downtown Regional Council has provided significant input to many transit and traffic projects in Downtown LA over the last 10 years.
While we support improving the flow of all traffic through the key arteries, members are concerned with the elimination of traffic lanes in favor of buses in some areas.
Dedicated bus lanes mean greater congestion during peak hours, which forces cars to wait for a traffic signal to block building garages. For some tenants, it could take up to 30 minutes to exit some properties. It could also complicate goods being delivered from the sidewalk or even your loading dock.
BOMA/GLA will continue to work with the City of LA and Metro to balance the interest of transit users with property owners throughout Los Angeles.
Subscribe to Our Newsletter