Due to COVID-19, L.A. Commercial Tenants Are Entering a 'New Normal'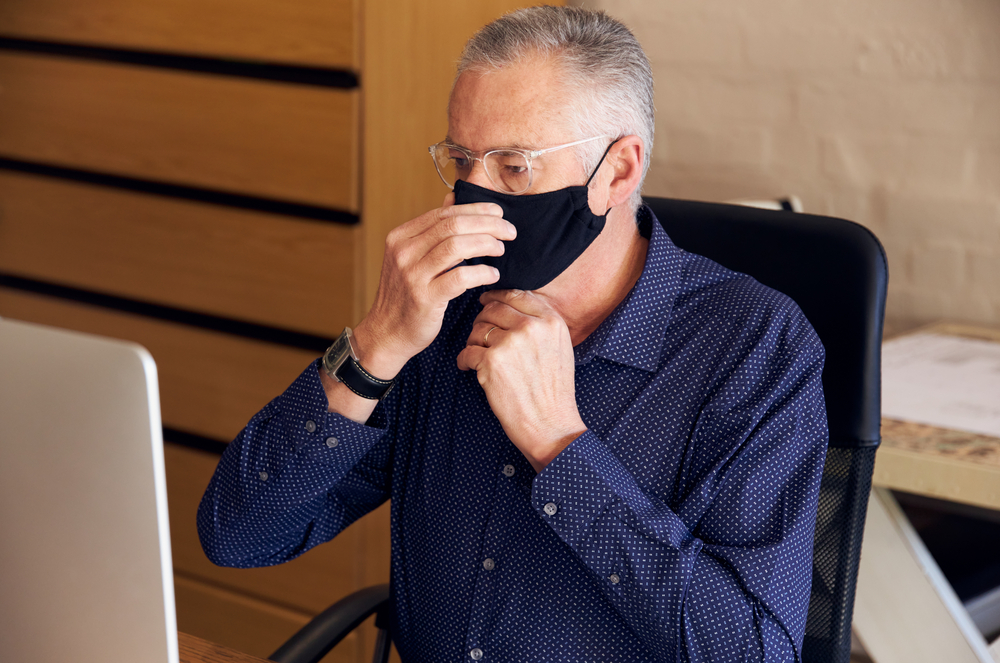 Last April, we surveyed managers about their response to mandatory cleaning protocols and social distancing requirements due to the coronavirus pandemic. Now in the heart of summer, we inquired about a different set of concerns: changes in tenants' habits, rental income and building expense issues, and modifications to COVID-19 re-entry plans.
Notably, we received 85 responses from building, asset, and portfolio managers overseeing buildings from 60,000 to 2.5 million square feet. Moreover, all areas of LA County are represented, including the San Fernando Valley, Long Beach, El Segundo, Santa Monica, Hollywood, the Tri-Cities, and Downtown.
And, although most respondents oversee office properties, many also reported on medical office, retail and industrial buildings.
Survey Questions
What was your building occupancy before the July 4th weekend?
Buildings experienced an average of 58% occupancy, but 45% of respondents had 50% or less occupancy before July 4th.
What was your building occupancy after July 4th?
Fifty-nine percent (59%) of respondents saw no change in occupancy.
And, of those experiencing some change, 30.5% saw a decrease in occupancy while 10.5% saw very small increases.
Furthermore, the average occupancy after the holiday was 51%, a slight decrease from 58% prior.
Did the increase in COVID-19 cases impact tenants' outlook on returning to their offices prior to the Governor's order for further closures July 4 weekend?
Interestingly, 73% of respondents said tenants did change their behavior based on reported increases in COVID-19 cases.
What percent of tenants are currently paying rent?
Respondents reported 81% of office tenants on average are continuing to pay rent. Specifically, many noted that this includes those with negotiated rent deferral/abatement plans.
In addition, the percentage of tenants that continue to pay rent in other building types is lower than for office:
55% for medical office, 46% for retail, and 43% for industrial.
What percent of parking income are you collecting?
On average, respondents are taking in 45% of the parking revenue that was collected prior to the COVID-19 emergency. In fact, only three respondents out of 85 remain at 100% parking revenue, while 2 indicate they are collecting nothing. Twelve percent (12%) of respondents are at 80% or more income from this source.
What are the main expense areas for which you are considering cost reduction?
Additionally, the top three areas for which managers are considering reductions are janitorial, parking, and utilities. Also, many respondents indicated they are looking at capital improvement budgets for reductions as well.
What, if anything, has changed in your plan for tenant re-entry and social distancing since you first implemented it?
Over 75% of respondents said their re-entry plans have not changed.
For those considering changes, they include adding signage, sanitation stations, and plexiglass in lobby areas; exploring touchless building systems; and installing key card entry to stairwells for the first 10 floors to limit elevator use.
Are tenants complying with the face mask rules in your building?
Ninety-five percent (95%) of respondents report that they are not having serious problems with tenants complying. The majority say that when building staff reminds building entrants, they comply.
Are tenants inquiring about building air quality, and if so, how is your company responding?
Fifty-nine percent (59%) of managers received inquiries about steps taken to maintain proper indoor air quality. Managers routinely responded about their building protocols, including the use of MERV 13 air filters, disinfecting coils, and increasing airflow.
Others mentioned compliance with CDC and LA County Health Department guidance, and a few respondents test indoor air quality and share the results with tenants.
When a confirmed COVID-19 case is reported in your building, are you requiring tenants to perform a Level 3 or other deep cleanings of the space?
Sixty percent (60%) of managers do require a deep cleaning, but some only require it when the tenant has been in the space in the last 7 days. Those that don't require the deep cleaning use of other cleaning protocols, or leave it to tenants to self-regulate.
Important takeaways
The results of the survey indicate that tenants and building management have adjusted to the "new normal". Occupancy in buildings has stabilized, as has rental income. While tenants show interest in learning how building management is approaching COVID-19 protocols, most tenants are willing to wait for official state orders before returning to their office.
BOMA/GLA would like to thank those that took the time to respond to this survey. The industry is improved by the on-going collection and sharing of information about the rapid changes in the real estate environment.
Subscribe to Our Newsletter