Election Spotlight: Al Austin, Long Beach District 8
On March 3, 2020, an election for Long Beach City Council District 8 finished with tight results. Currently, the two candidates for Council District 8 are incumbent Al Austin and Tunua Thrash-Ntuk, who is a serious contender.
Thrash-Ntuk is the wife of City College Board Trustee Uduak-Joe Ntuk, and she had raised over $100,000 before the July 2019 filing deadline. As of March 30, with almost 9,500 votes counted, Thrash-Ntuk is winning the primary with 38% of the vote. Behind her is incumbent Austin, who is is close behind with 32%.
Since no candidate won a majority of the votes, there will be a run-off election this November.
Without a doubt, the run-off race this November will be highly competitive and could go either way.
Council District 8 breakdown
In particular, Council District 8 includes neighborhoods in Bixby Knolls and North Long Beach. Among other things, the largest voter population is between 55 and 69, with a female and white majority.
Though, despite 29,269 total active voters, there are only 8,829 individuals considered as high propensity voters.
Moreover, in the 2016 elections, Al Austin won his second term with 51.3% of the vote, while BizFed PAC endorsed candidate Wesley Tumbow took 32.5%.
Al Austin
Austin was first elected to the district in 2012, after having had a career in aerospace and legislative staffing.
Foremost, Austin represented Long Beach on and served as president of the Gateway Cities Council of Governments, which focuses on improving transportation, air quality, housing, and economic development.
More importantly, during his time on the Council, Austin saw through various initiatives. For example, he helped pass the EIR for the I-710 Corridor Project, the Climate Action Plan, and new regional approaches to combat homelessness.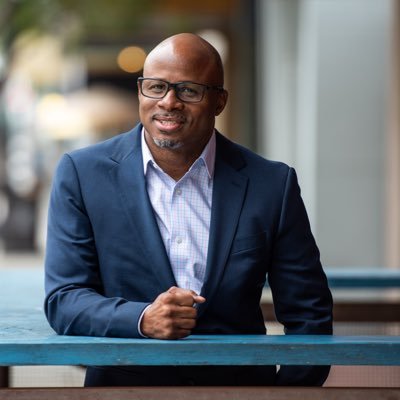 Furthermore, while serving on the City Council, he has focused on transportation, economic development, and sustainable planning. Specifically, Austin prioritizes transparency, revitalizing commercial corridors, and increasing funding for parks and open spaces.
Above all, his approach to accomplishing these tasks is a "get to yes" mentality.
Impressive performance on the campaign trail
For his reelection campaign, Austin raised $87,106.
His priorities for reelection are:
neighborhood livability that includes infrastructure investment and public safety,
Leverage Opportunity Zones for new affordable housing,
economic and workforce development,
enhancement of the arts and culture,
and green sustainable planning.
Currently, he is endorsed by:
Long Beach Mayor Robert Garcia,
Los Angeles County Supervisor Janice Hahn,
California State Assembly Speaker Anthony Renton,
Assemblymember Patrick O'Donnell,
Representative Nanette Baragan,
and the Long Beach Chamber of Commerce.
Since entering the Council, Austin has proven to be a fierce advocate for the business community. To be sure, in light of the COVID-19 pandemic, Austin has continued to maintain his commitments and leadership.
Specifically, we can simply look at his recent work in supporting small shops at the heart of his district during these difficult times.
If you would like to volunteer or support Al Austin's campaign, we encourage you to contact BOMA/GLA staff to learn more about opportunities available to you.
Subscribe to Our Newsletter