BOMA/GLA's Election Spotlight: LA County Board of Supervisors, District 2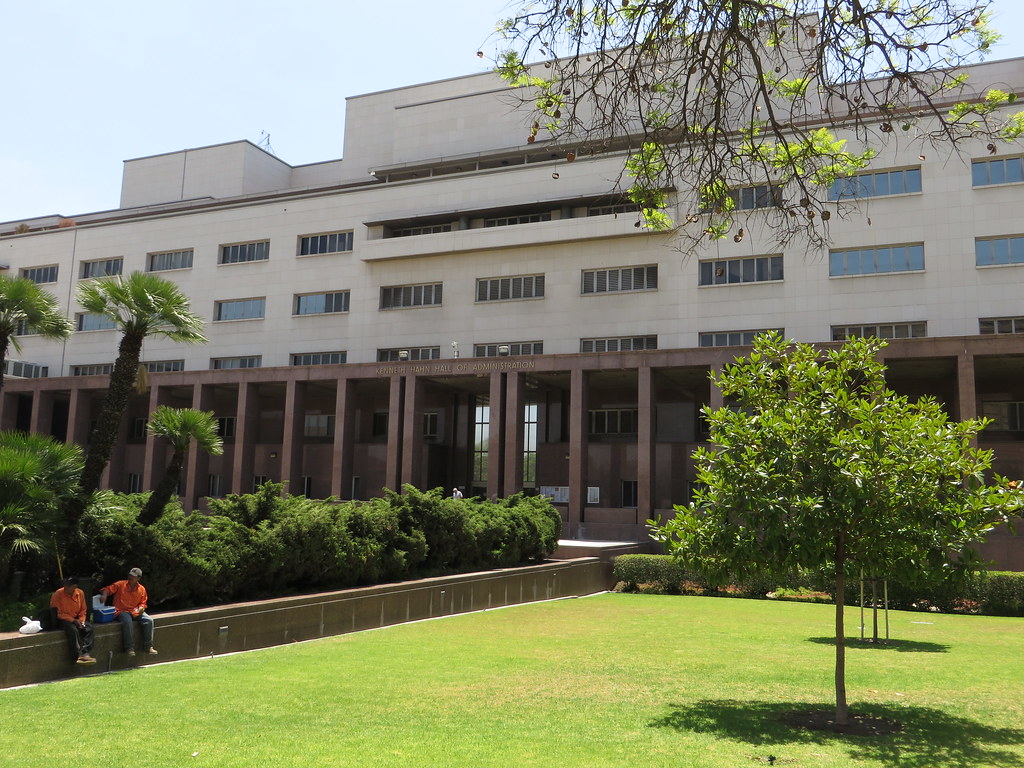 In 2020, voters in Los Angeles County's 2nd district are headed to the polls to vote for a new Supervisor to represent them on the Board.
The current Supervisor, Mark Ridley-Thomas, is termed-out, having served on the Board since 2008. Ridley-Thomas has filed to run to take LA City Council President Herb Wesson's seat for District 10.
The 2nd District
The 2nd district stretches for 162 square miles from Culver City to Carson with 2.04 million residents.
56% of the population comes from Hispanic origin. However, the district makes up about half of the county's black population.
The per capita income, $20,304, is $8,261 less than the average across the entire county. 23.7% of residents live below the poverty line, and this district has the largest population of people experiencing homeless out of all the districts.
Primary Election
On March 3, 2020, nine candidates sought to take Ridley-Thomas's position: Jan Perry, Herb Wesson, Holly Mitchell, Jorge Nuno, Chan Jeong, Marisol Cruz, Fred Wimberley, Rene Rigard, and Sharis Rhodes.
Wesson and Mitchell led the competitive race and raised the most campaign contributions.
The election will go to a runoff in November between Wesson and Mitchell. Wesson retains a small lead over Mitchell with 32% of the vote to her 26% in the Primary.
This is an important race to keep an eye on; the Board could soon see an all-female governing body.
Herb Wesson
Herb Wesson is currently the Los Angeles City Council President, representing district 10 since 2005, but will be termed-out in 2020.
While on the Council, Wesson:
created LA's Green Building Retrofit and Workforce Program to create jobs and well-trained workers and to conserve energy and water in government buildings
helped pass measures H and HHH
Before the council, he served as the Speaker of the State Assembly and as the Chief of Staff for Retired Supervisor Yvonne Brathwaite Burke.
Priorities
homelessness and affordable housing
the environment
reducing traffic congestion and transportation
youth and social justice
jobs and the economy
Wesson's most important endorsements are current Supervisor Janice Hahn, Mayor Eric Garcetti, retired Supervisor Yvonne Burke, and all of the LA City Councilmembers.
He has raised $1,471,623 for his campaign. Wesson has received some support from important organizations in the real estate community, including the Building Industry Association of Southern California and the California Association of Realtors.
Holly Mitchell
Holly Mitchell, a third-generation Angeleno, is currently a California State Senator representing the 30th district, which includes parts of the 2nd Supervisorial district.
In the Senate, Mitchell serves as the Chair of the Senate Budget and Fiscal Review Committee, where she supervised the passage and adoption of the last two state budgets.
Before moving to the Senate in 2013, she was elected to the State Assembly in 2010, representing the 54th district. Over the course of her time in the legislature, she worked to pass nearly 70 bills, which includes her #EqualityandJustice package of criminal justice reform bills.
Mitchell also serves as the CEO of Crystal Stairs, the largest child and family development non-profit in the state.
Priorities
Homelessness
Jobs
Protecting children
Criminal justice reform
Mental health and healthcare
Environmental justice
Her endorsements include Governor Gavin Newsom, Senate Pro Tem Toni Atkins, 11 State Senators, 8 Assemblymembers, Insurance Commissioner Ricardo Lara, and Former Governor Jerry Brown.
Mitchell has raised more than half of what Wesson has raised, $900,553. It is important to note that Mitchell transferred her state campaign funds to the county race.
Main Issues in the District
The main issue that will shape this election is gentrification in South LA. Issues that come from this include increasing housing costs and homelessness.
The issue is not going to get much better in 2020, when the Crenshaw/LAX light rail line and SoFi Stadium in Inglewood, NFL's most expensive stadium, will be completed. Luxury, high-density housing has begun to sprout up across the district.
Wesson vocally opposes any new laws that would allow for rezoning, while Mitchell has not come down on a strong opinion.
Uncertainty on the Campaign Trail
In this hotly contested election, there are a couple of factors to note that further make this race hard to call.
On May 8th, Governor Newsom issued an order requiring mail-in ballots in place of regular voting. By closing the polls, the voter base will likely change. Notably, more people are expected to cast a ballot due to the ease of voting via mail-in ballots. In addition, more uneducated voters are expected to vote due to state efforts to educate voters on how to vote using mail-in ballots.
Moreover, the COVID-19 situation could also shift the policy priorities of County voters. As such, voters could consider changing their preferred candidates based on their policy responses to public health and the economy.
Without a doubt, this election is still up in the air. With both candidates neck and neck with each other, both Wesson and Mitchell are capable of winning this coming election.
As of now, BOMA/GLA has not taken a position - however, we will consider doing so in the general election.
Subscribe to Our Newsletter