WeWork's Slump Spells Trouble for Property Owners
Recently valued at over $47 billion, WeWork made it their mission to be a major asset to the commercial real estate industry. Boasting over 45 million square feet of office space, WeWork set out to create access to diverse workspaces for many small businesses itching to save operating costs. However, the company is facing serious monetary concerns.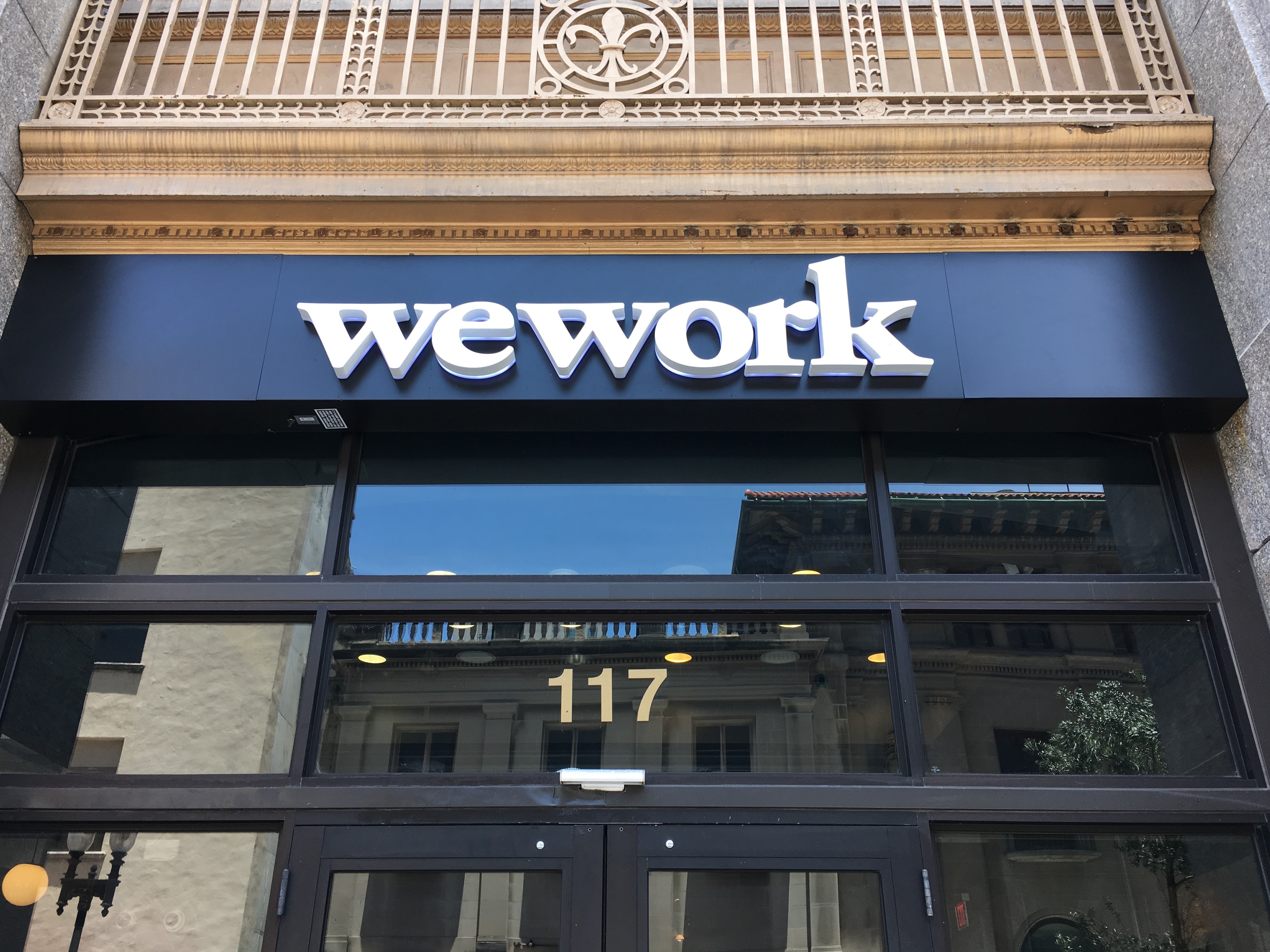 In fact, WeWork has laid off thousands of its employees and faced serious doubts about its financial future. Even more, the company has been unable to pay property owners their leasing obligations.
Therefore, it's important to understand how WeWork got itself into this situation. Certainly, property owners in Los Angeles should be aware of what could occur with a declining WeWork.
That is to say, WeWork's financial worries could cost the real estate industry significant financial losses whilst inviting strict City regulations.
WeWork's Flawed Leasing Practices
WeWork specializes in acquiring large leases from building owners. After furnishing these leased spaces with high-end office amenities, WeWork subleases these spaces out to those that want an affordable shared workspace. Due to its initial success, WeWork massively expanded its spaces by acquiring more leases throughout the United States.
However, this rapid expansion created serious fiscal concerns for the company.
Although WeWork has an estimated net worth of $47 billion, much of that amount is related to its leases, rather than profits. That is to say, until WeWork is able to rent out all of its excess available space, then its leases actually add up to $34 billion in debt.
As a result, this leaves much room for uncertainty as WeWork is forced to incur billions debt before yielding profits. Under those circumstances, WeWork has lost more than $3.4 billion dollars due to excess supply and low demand.
WeWork is being affected by COVID-19
To be sure, the COVID-19 pandemic has only worsened WeWork's prospects. For one, recent confirmed coronavirus cases in various WeWork buildings have made some previous workers wary of coming back.
Furthermore, there are workers who are opting to work from home to save on operating costs. Certainly, with a troubled economy, working via Zoom seems like a more cost effective way to keep operations afloat.
Then, there are those who are following safer-at-home regulations. With many municipalities encouraging social distancing, choosing to travel to a WeWork just doesn't seem appealing anymore.
Whatever the reason may be, it's important to point out that even after this pandemic subsides, office culture may see dramatic changes. That is to say, Zoom could be an integral part of it and therefore replace the luxury of hip office spaces.
For these reasons, it is very likely that WeWork will not get through this financial crisis. Without any improvements, WeWork's downfall will have ripple effects throughout the industry.
The Dangers of Excess Office Space
Certainly, WeWork's strong influence on the commercial real estate industry has dangerous implications.
First, property owners working with WeWork would suddenly find themselves in debt. Should WeWork be unable to pay its large leases, landlords would directly face massive financial losses.
With unfulfilled leases, property owners might have to artificially lower the cost of their leases to cut debts. Hence, this could negatively affect nearby property values due leasing competition. Likely, WeWork's shortcomings will contribute to global trends of waning property values.
In addition, an excess in empty office space would exacerbate the vacancy rate in Los Angeles. With a City Council already pondering a vacancy tax that could cost property owners millions, this economic disaster could push the City to pursue drastic policies. To stay updated on vacancy taxes in your area, click here.
In the meantime, only time can tell if WeWork is able to effectively pull itself out of this situation. If they can't, then the rest of the commercial real estate industry in Los Angeles might have to ready itself for the far-reaching consequences of this development.
Subscribe to Our Newsletter